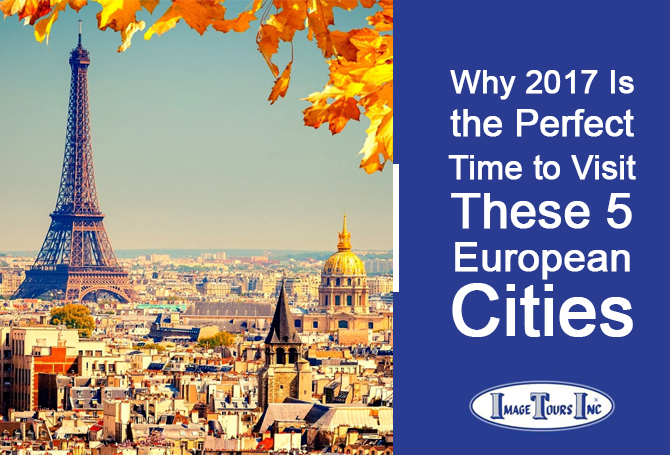 Americans love to travel abroad. Last year, 73 million Americans traveled outside the country and Europe was the top destination (over 12 million, a 7% increase over 2015). If you've got a case of wanderlust this year, here are five European cities that should make your travel list.
Some are perennial favorites and some are unexpected gems, but all are ideal destinations for 2017. See a new city you'd love to visit?
Get a feel for "gemutlichkeit" in Munich.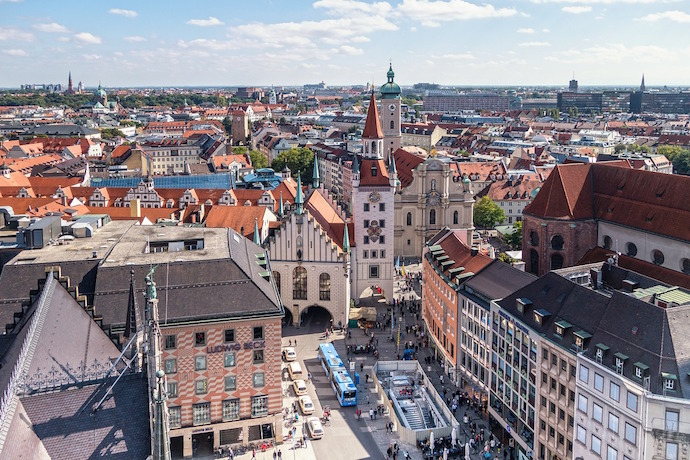 To those in the know, Munich is Germany's "secret capital," and once you visit, you'll understand why. It's the source of gemutlichkeit, that untranslatable word that describes a feeling of cozy contentedness, comfort, and bonhomie.
The capital of Bavaria, Munich is a city that knows how to have a good time. Stroll through the Altstadt and you'll see throngs of happy people eating, drinking, and simply enjoying life. Sure, there's plenty of beer and oompah-pah music, but there's plenty of cultural sophistication in the form of museums, shopping, and fine dining, too.
Things to do and see
Biergartens—There are over 400 in Munich that carry on the Oktoberfest atmosphere all year long. Hofbrauhaus is the most famous, seating 4,000 in its dining hall and biergarten. Expect traditional German music—Hofbrauhaus inspired the famous Bavarian drinking song "Oans, Zwoa, G'suffa," which translates to "one, two, down the hatch." Don't miss the famous Lion Fountain in the courtyard.
Old World architecture blended with the new—The Marienplatz, Munich's central square, is the city's focal point and a place to see some of the city's most dramatic architecture. The Frauenkirche, or Cathedral Church of Our Lady, with its onion domes is an unmistakable symbol of Munich.
The classical architecture of the Residenz and Ludwig-Maximilian University are a fascinating backdrop as you enter the city.
The Rathaus, or New Town Hall, anchors Marienplatz. The iconic glockenspiel tells the story of the marriage of Duke Wilhelm V to Renata of Lorraine.
The Olympic Village—Built to host the 1972 summer games, the Olympiapark is still an important cultural and social venue in Munich.
Nymphenburg Park Palace—This elegant park and palace complex was built by Ferdinand Maria and his wife Henriette of Savoy and became the summer residence of their son and heir, Max Emanuel. Its stately courtyards, pools, and fountain are perfect for your vacation photos.
Munchner Stadtmuseum—Located near the Marienplatz, this Gothic museum houses relics of Munich and Bavarian history, including an exhibit dedicated to National Socialism in Germany.
Day Trips in Bavaria—Linderhof Palace, one of the palaces of King Ludwig II, in Ettal, Oberammergau in the Bavarian Alps, famous for its Passion Play dating back to the 17th century, Berchtesgaden National Park, and Innsbruck in the Tyrolean Alps are all wonderful day trips from Munich.
Shop for diamonds, chocolates, and lace in Antwerp.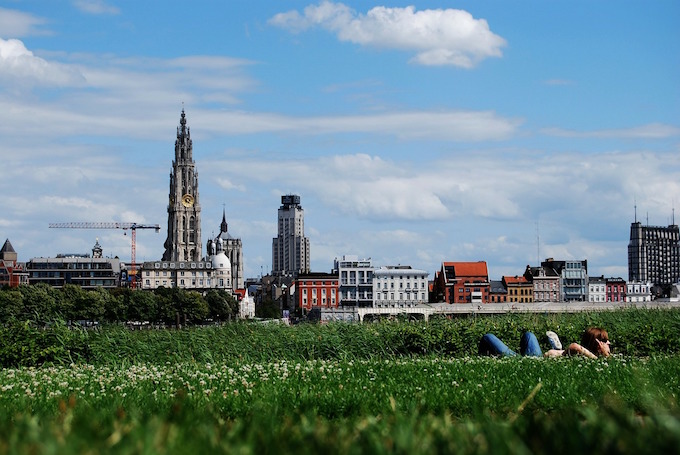 More charming than Brussels, Antwerp combines medieval Old Town appeal with a very modern and welcoming flair. Over 80% of the world's diamonds are traded here and the art, culture, and dining scenes rival any international capital.
Things to do and see
Koninklijk Museum voor Schone Kunsten Antwerpen—This is Antwerp's Royal Museum and if you're a fan of Rubens and other Flemish masters such as Van Eyck, Bouts, and Memling, you'll fall in love with the Koninklijk.
The Rubens House—This is where the master lived and worked. Tour the period rooms and Renaissance garden and see examples of his finest work, including a self portrait.
Cathedral of Our Lady—This is a majestic example of Flemish Gothic architecture and the largest church in the Benelux countries.
Shopping—There's nothing like the retail scene in Antwerp. Lace, pralines, and of course diamonds are prime gets for serious shoppers in this city.
Belgian food culture—Many think of Paris, Rome, or Barcelona as the gastronomic jewels of Europe, but Antwerp holds its own with its diverse, multicultural food scene. Of course, the waffles are to-die-for, but you have your choice of avant garde Michelin-starred restaurants and charming outdoor cafes to sample the local cuisine.
Belgian beer culture—Beer is to Belgium as wine is to France and in fact, UNESCO calls Belgian beer a national treasure. There are several beer museums and 150 active breweries in Belgium and you'll find many fabulous specimens of the genre in Antwerp.
Get your romance on in Verona.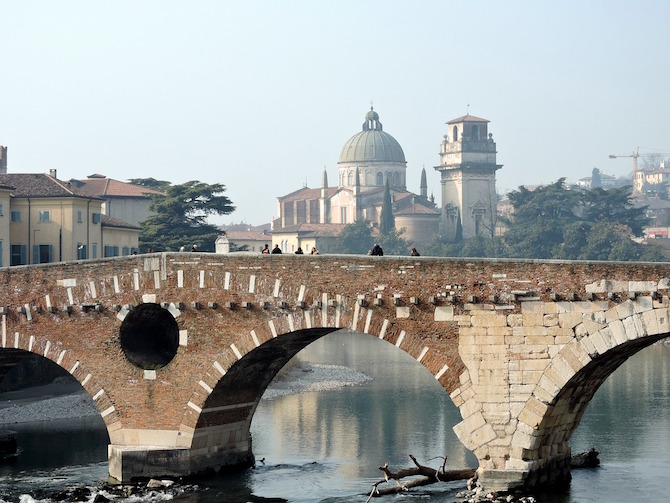 Verona is known as the "City of Love" for its most famous couple, the tragic Romeo and Juliet. This northern Italian gem is famous for its glittering palazzos and charming squares. The Teatro Romano is a prime example of the exquisite Roman architectural remnants that dot this picturesque city. Don't miss a stroll around Castelvecchio overlooking the River Adige.
Things to do and see
The Arena of Verona—This first century opera house still hosts open air opera productions during the summer. It's one of the relics, including the Castelvecchio Bridge, the Roman Amphitheatre, the City Gate, and the Arch of Gavi, that contributes to Verona's designation as a UNESCO World Heritage site.
Juliet's Balcony—Pay homage to Shakespeare and his most famous heroine by climbing the steps to Juliet's balcony.
Upscale shopping—You don't have to go to Paris or Milan for haute couture. Verona's most famous shopping streets, the Via Mazzini and Via Cappello, are home to some of Italy's top design houses. If antiques are your thing, don't miss the Corso Sant'Anastasia where rows of high-end antique stores line the way.
Veronese food culture—Juliet's kisses, sweet vanilla meringues, and Romeo's sighs, a decadent chocolate hazelnut cookie, are among the delights of Verona. Of course, Valpolicella wine, fragrant olive oils, and peppery salamis are all part of the Veronese food scene.
Go people-watching in Paris.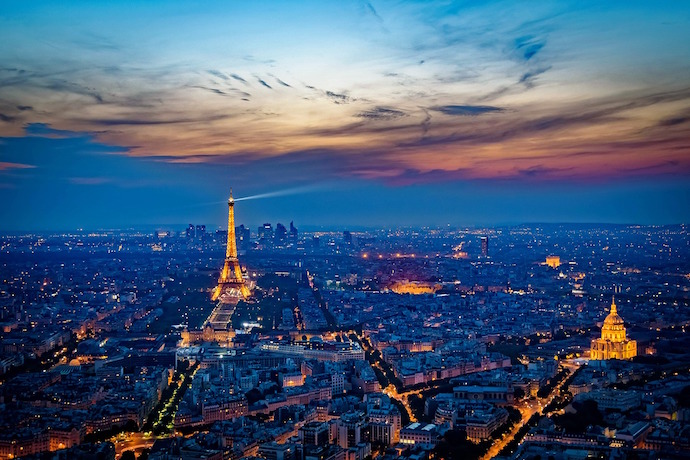 Ten million people call Paris home, yet the city manages to feel intimate, despite its glitzy cosmopolitan vibe. There's no doubt the City of Light is the capital of art, fashion, and people-watching—you'll see chic, designer-clad mademoiselles walking their dogs along the wide boulevards and dignified gentlemen taking their afternoon strolls.
You'll fall in love with Paris at your first glimpse of the Eiffel Tower. It's truly a magical destination, especially in the spring.
Things to do and see
Walking tours—This is really the best way to see the art, architecture, and charm of the city up close. Jardin des Tuileries, Place de la Concorde, the Eiffel Tower, Montmartre, the Marais, the Latin Quarter, just strolling the Grands Boulevards or walking across the Pont Neuf—all give you a unique feel for this magnificent city. A Seine River cruise is a lovely alternative when your feet need a rest.
The major museums—There are over 130 world-class museums in Paris, more than you can possibly visit in one trip. Three of the most popular include: The Louvre, the Musee D'Orsay, and the Musee du Quai Branly.
The Louvre is one of the largest museums in the world with over 35,000 works of art housed in over 600,000 square feet. There's no way to see it all, but don't miss the Denon wing where the Mona Lisa, the Venus de Milo, and Winged Victory make their home. The Musee D'Orsay is an exquisite example of Belle Epoque architecture. The Musee du Quai Branly, near the Eiffel Tower, displays an eclectic assortment of art from Africa, the Pacific Islands, and Asia.
Notre Dame and the Opera House—These are two of the most architecturally and culturally significant sights in Paris. Notre Dame has survived nearly a millennium of history and the Opera Garnier is a splendid example of the excessive style of Second Empire. The ceiling was painted by Marc Chagall in 1964.
Window shopping—The Faubourg St. Honore district is where the grand style houses of Paris maintain their flagship boutiques. Hermes, Dior, Yves St. Laurent, and Givenchy call the Faubourg home. Don't miss the ultra exclusive Avenue Montaigne.
The Paris food scene—Paris prides itself as the apex of fine food culture and there are certain foods so quintessentially French that you really cannot miss them when visiting Paris. Crepes, baguettes (with a fabulous brie, camembert, or Reblochon cheese), truffles, coq au vin, and airy chocolate mousse are delectable Paris treats.
It goes without saying that French wine culture is also in full bloom in Paris. There is nothing more romantic than enjoying a glass of Champagne or a lovely Burgundy at one of the city's ubiquitous sidewalk cafes.
Explore the storybook city of Lucerne.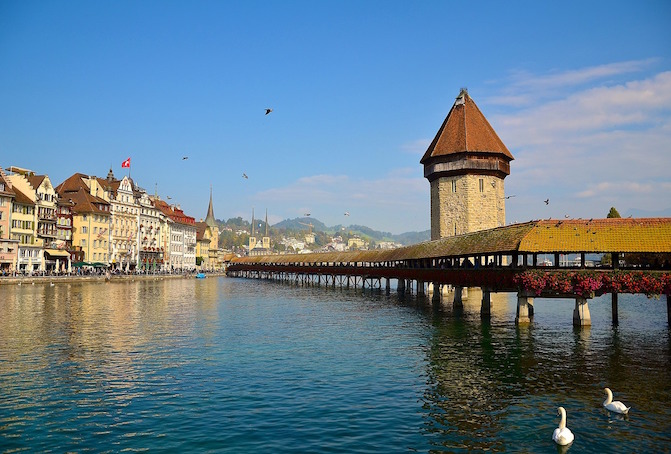 When you picture the perfect Swiss town, you're likely imagining everything that makes Lucerne so enticing. Narrow cobblestone streets, covered bridges, gorgeous frescoes, and elegant fountains dot this fairytale Swiss city.
The Baroque churches with their slender spires, medieval era wooden bridges, and a stunning mountain backdrop make Lucerne one of the most visually rewarding cities in Europe.
Things to do and see
Cable car rides—To see the most amazing panoramic views of Lucerne and the surrounding Swiss countryside, try a cable car ride. Or you could climb one of the three watchtowers of the Museggturme, the medieval fortifications erected around the north side of the city.
Iconic Lucerne sights—The Chapel Bridge and Water Tower are emblems of this city; the bridge is probably the oldest wooden bridge in all of Switzerland and dates back to the 14th century. The Lion Monument, carved in stone relief, commemorates the Swiss guards killed in the French Revolution. The Lakeside Promenade is one of the most picturesque walks in the country; there is nothing like an afternoon boat ride on Lake Lucerne.
Shopping—Few cities in Switzerland have such a thriving retail presence as Lucerne and if you love shopping, you'll find more than enough shops and boutiques to satisfy your soul. A Swiss wristwatch is a thing of beauty, as are the music boxes at Hofstetter & Berney.
Swiss food culture—The Swiss take their chocolates and dairy products seriously. You'll love the Max Chocolatier—look for flavors of your favorite Swiss chocolates you won't find at home. The Wochenmarkt is filled with delectable Swiss cheeses, pickles, and vegetables. Try rosti, a potato pancake, and luzerner chogelipastete, veal in puff pastry with mushrooms. The Rathaus Brewery makes pilsners and wheat beers you can enjoy in their charming beer garden.
Final thoughts…
Can you see yourself in Europe this year—enjoying the beer culture in Munich or immersed in Shakespeare in Verona? You can see all of these beautiful sights and experience the culture and delectable food and drink on our Heart of Europe Circle Tour.
Why not contact us today to make your vision a reality and get the ball rolling for your European vacation in 2017?