Currency and Credit Card Information for Your Trip to Europe
EURO CURRENCY: The following members of the European Union use the Euro currency: Austria, Belgium, Finland, France, Germany, Greece, Ireland, Italy, Luxembourg, The Netherlands, Portugal, Slovakia, Slovenia and Spain. The independent states of Andorra, Monaco, San Marino and Vatican City, although not members of the union, use the Euro as their sole currency as well. The Czech Republic, Denmark, Hungary, Norway, Poland, Switzerland, Sweden and the United Kingdom have retained their unique monetary units for use within their borders. If traveling to one of these countries, keep in mind that the Euro cannot be used and you must obtain local currency for any purchases within these countries.
CREDIT CARDS: Visa and MasterCard credit cards are generally accepted most places in Europe and are recommended as a backup to your ATM bank card. American Express and Discover credit cards are not as commonly accepted and therefore should not be your only credit card option.
ATM BANK CARDS: We recommend the use of an ATM Bank Card for obtaining foreign currency while in Europe as this method typically offers the best exchange rates. Automatic teller machines (ATM's) are common and conveniently located in Europe. Many ATM cards can also be used as a credit card to make purchases.
TRAVELER'S CHECKS: We do not recommend using Traveler's Checks. Due to the ease & availability of ATM machines and the increased fees to cash traveler's checks they are no longer as common or as readily accepted.
Customer Reviews about Image Tours: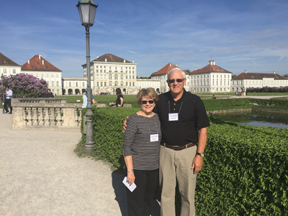 Becky & John Riles
HEART OF EUROPE® Circle Tour - Apr-2018
Verified Travler
The experience of touring with Image Tours gave us a wonderful opportunity to learn so much more than we could have accomplished on our own.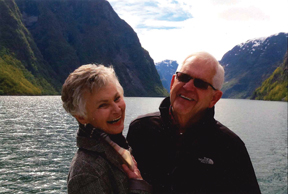 Catherine & Ken Holmstrom
Scandinavia & Baltic Highlights Tour - May-2019
Verified Traveler
The coach driver was extremely skilled at driving and knowledgeable of roads in every town.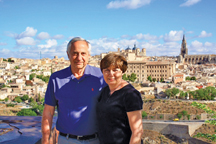 Don & Nancy Van Heel
Spain & Portugal Tour - Apr-2017
Verified Traveler
We have taken five tours with IMAGE . . . Beautiful scenery, very interesting history, excellent local guides.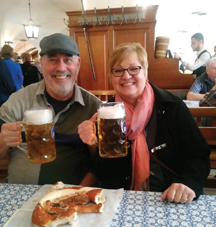 Dennis & Elizabeth Carroll
HEART OF EUROPE® Circle Tour - Apr-2019
Verified Traveler
The food was outstanding! Much better than ever expected! Great variety from the area and it was delicious!