Employment Opportunities
From the very beginning, the goal of Image Tours has been to provide "Superior Value with a Personal Touch." We have always remained loyal to this objective and continue to make every effort to provide a comfortable and gratifying travel experience at an affordable price. Our meticulous selection of hotels and service providers translates into the highest quality at the lowest price.

We are currently looking to fill the following jobs in our Grand Rapids, Michigan Image Tours home office:

MARKETING, SALES & CLIENT RELATIONS ONLINE

Download a copy of the job description: Marketing, Sales & Client Relations Online
TOUR PLANNING, RESERVATIONS & CLIENT RELATIONS
Download a copy of the job description: Tour Planning, Reservations & Client Relations
ACCOUNTING ADMINISTRATION & CUSTOMER SERVICE
Download a copy of the job description: Accounting Administration & Customer Service
Interested applicants may email a resume and cover letter to: Image Tours Employment
All our tour managers are native Europeans, speak several European languages, including fluent English, and we are not currently looking to hire United States based group leaders.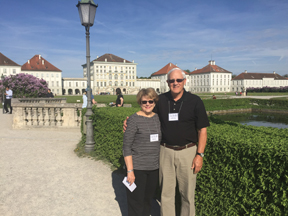 Becky & John Riles
HEART OF EUROPE® Circle Tour - Apr-2018
Verified Traveler
The experience of touring with Image Tours gave us a wonderful opportunity to learn so much more than we could have accomplished on our own.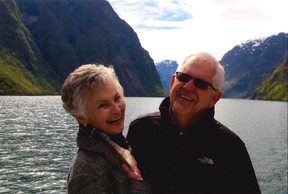 Catherine & Ken Holmstrom
Scandinavia & Baltic Highlights Tour - May-2019
Verified Traveler
The coach driver was extremely skilled at driving and knowledgeable of roads in every town.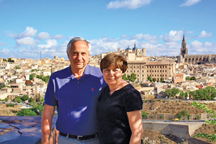 Don & Nancy Van Heel
Spain & Portugal Tour - Apr-2017
Verified Traveler
We have taken five tours with IMAGE . . . Beautiful scenery, very interesting history, excellent local guides.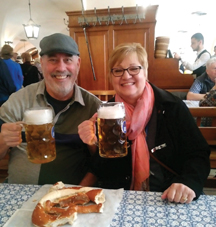 Dennis & Elizabeth Carroll
HEART OF EUROPE® Circle Tour - Apr-2019
Verified Traveler
The food was outstanding! Much better than ever expected! Great variety from the area and it was delicious!
Elaine Norling
TREASURES OF ITALY TOUR - SEP 2018 - Feb-2019
Verified Traveler
I've recommended Image Tours to my friends and family. It was a well planned, organized and all around fabulous trip.
Evelyn Gallagher
HEART OF EUROPE GRAND - SEP 2019 - Feb-2020
Verified Traveler
Everything on the tour was well-planned with the traveler in mind regarding length of days/hotel stays and tours, accommodations, tour manager (very well-versed in the each country's history, culture,...
Thomas & Millie
Repeat Traveler - Sep-2019
Verified Traveler
Been traveling through Europe with Image Tours now for 12 years....never an issue...absolutely a Five Star Company.. will be continuing my travels with them.