A Tradition of Excellence Since 1939
Roelof Postmaa, Sr., an educator in The Netherlands, founded Image Tours in 1939 in Amsterdam. He began taking his students and their parents on trips as a hobby. Recognizing people's need for guidance in planning their travels, Mr. Postmaa developed a successful business hosting tours throughout Europe. He firmly believed that travel broadens one's horizon and enriches one's mind.
Mr. Postmaa's son, Roelof Jr., began assisting his father in the family business while still in high school. Roelof Jr. opened an office in Grand Rapids, Michigan in 1960 and began offering the company's signature HEART OF EUROPE ® tour to groups such as fraternal organizations, employee associations, churches, school choirs, orchestras, and marching bands.
In 1986, the company began partnering with travel agencies to offer their escorted Europe tours to the general public, thereby becoming firmly established throughout the United States. Today, Image Tours is led by Monique Kasmauskis, the daughter of Roelof Jr., and her husband, Mike. They, along with all the Image Tours associates, are dedicated to providing Superior Value with a Personal Touch. Thanks to this dedication, Image is often praised by both travelers and travel agents for courteous service, meticulous traveler preparation, and flawless execution of its tours. Our HEART OF EUROPE ® tour is now in its 61st year, and has been enjoyed by thousands of first-time travelers to Europe. In addition to the HEART OF EUROPE ® tour, Image Tours offers several other fine European tours (click here to browse our tours).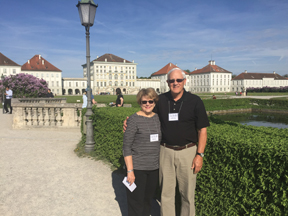 Becky & John Riles
HEART OF EUROPE® Circle Tour - Apr-2018
Verified Traveler
The experience of touring with Image Tours gave us a wonderful opportunity to learn so much more than we could have accomplished on our own.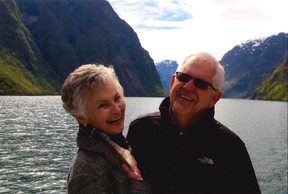 Catherine & Ken Holmstrom
Scandinavia & Baltic Highlights Tour - May-2019
Verified Traveler
The coach driver was extremely skilled at driving and knowledgeable of roads in every town.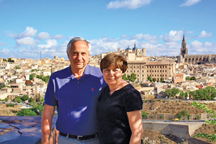 Don & Nancy Van Heel
Spain & Portugal Tour - Apr-2017
Verified Traveler
We have taken five tours with IMAGE . . . Beautiful scenery, very interesting history, excellent local guides.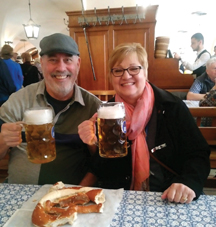 Dennis & Elizabeth Carroll
HEART OF EUROPE® Circle Tour - Apr-2019
Verified Traveler
The food was outstanding! Much better than ever expected! Great variety from the area and it was delicious!
Elaine Norling
TREASURES OF ITALY TOUR - SEP 2018 - Feb-2019
Verified Traveler
I've recommended Image Tours to my friends and family. It was a well planned, organized and all around fabulous trip.
Evelyn Gallagher
HEART OF EUROPE GRAND - SEP 2019 - Feb-2020
Verified Traveler
Everything on the tour was well-planned with the traveler in mind regarding length of days/hotel stays and tours, accommodations, tour manager (very well-versed in the each country's history, culture,...
Thomas & Millie
Repeat Traveler - Sep-2019
Verified Traveler
Been traveling through Europe with Image Tours now for 12 years....never an issue...absolutely a Five Star Company.. will be continuing my travels with them.