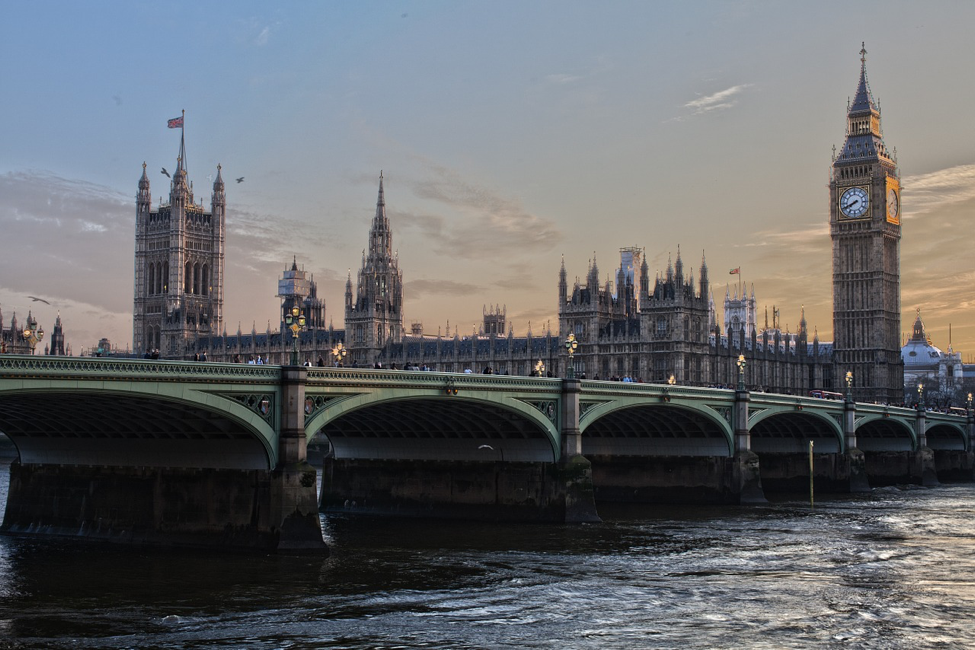 Ever wanted to see the highlights of Europe in one trip? It's entirely possible on a 17-day tour. By flying into one city and leaving from another, you maximize your travel efficiency. Your tour operator will be there to pick you up and drop you off at both airports, meaning you are in good hands.
Find yourself falling in love with Paris, drinking beer in Germany, and eating delicious dishes in Italy. But that's not all—here are nine exciting European experiences for the 50+ traveler:
1. Explore the Waterways of Holland.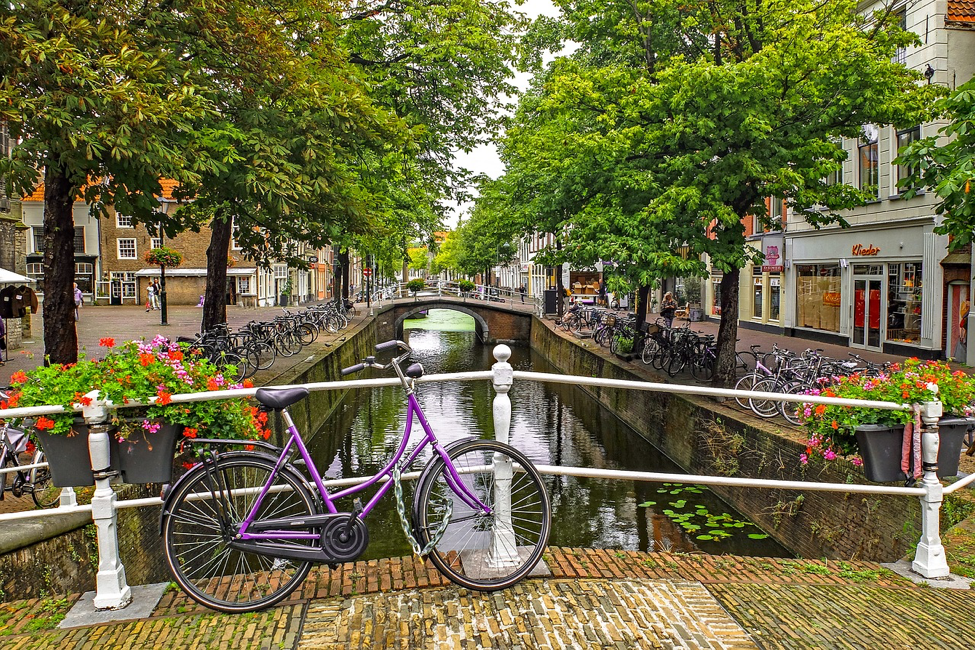 Famed for its windmills, and its waterways, there are many other spectacles to see and delicacies to try in Holland, such as the stroopwafel which has been deemed as one of the world's greatest cookies!
When you touch down in the capital of Amsterdam, make sure you hire a bike for the day. For every car in Amsterdam, there are four bikes. This means less traffic, less pollution, more calories burned, plus it's great fun cruising around a new city by bike! Amsterdam is also home to the only museum in the world that you can cycle through.
The medieval, canal-lined streets of Delft is a must-see for arts and craft lovers. Home to its famous 'Delftware', blue earthenware ceramics, you can find endless pretty pottery to add to your collection, or maybe take home as gifts. Delft is also the birthplace of the Golden Age painter Johannes Vermeer, who created some of the most beloved and well known paintings in the history of art. You might recognize him as the painter of the 'Girl in the Pearl Earring', but he also painted some beautiful landscapes of the city, leaving a permanent image of what Delft looked like in 1660.
If you're an empty nester shopping in Europe, you'll appreciate the ability to take as long as you want to find the perfect souvenir. No matter where you go in Amsterdam, Delft, or Rotterdam, be sure to stroll through the shops, even if you're just window shopping.
2. Germany's storybook landscapes and towns will enchant you.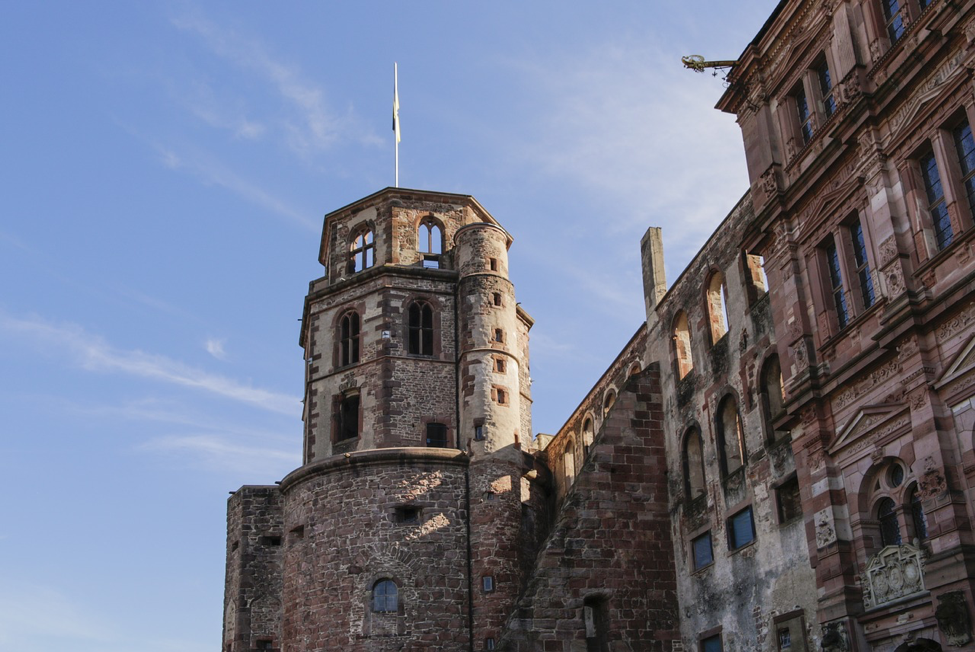 Germany may only be about the size of New Mexico, but its cities, culture, and castles are larger than life. Cruise along the Rhine, Germany's second longest river, for fantastic views of enchanting villages, picturesque vineyards, and medieval fortresses.
Let the university town of Heidelberg and its castle take you back in time to the Middle Ages. Roam ancient streets, through buildings of old, to Heidelberg Castle, a massive structure overlooking the city. Take a tour of the castle and learn about its harsh history. Much of the castle was destroyed in the 17th and 18th centuries, some of which is still in disrepair today.
Ever wanted to step into a storybook? You'll feel like you have while visiting Rothenburg, a tranquil town, which could be straight out of a fairytale. As you walk through cobblestone streets, age-old inns, and cozy shoppe fronts, you'll think you're in a Disney movie. But the magic of Germany doesn't end there—head down the Romantic Road for a look at historic castles and spectacular sights.
You can't go all the way to Germany and not have a tall glass of beer! Stop in one of Munich's many beer gardens for a pint (or two!). You can even find certain beer halls with an Oktoberfest-feel all year round.
3. Immerse yourself in Innsbruck, Austria's alpine wonderland.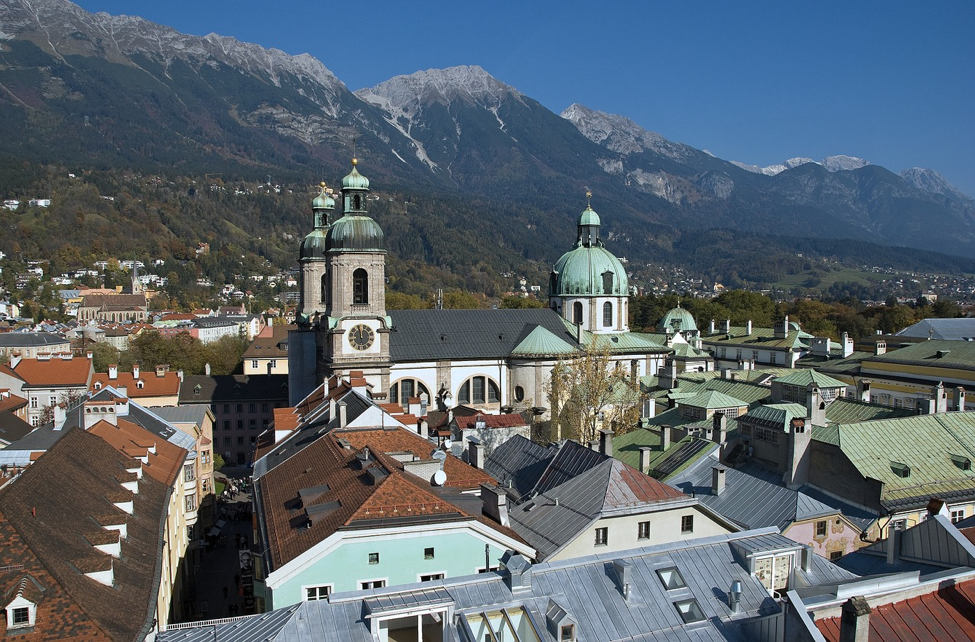 What's the first thing that comes to mind when you think of Austria? Let me guess, something to do with the hills being alive…
Well there's way more to discover in Austria's Alps than just a singing nun, and Innsbruck is the perfect place to start. No matter the season, Innsbruck's amazing alpine scenery will take your breath away. During the winter, it's a skier's paradise, as the Bergisel Ski Jump towers over the city, impressing on the skyline and providing a viewing platform with immense views of the surrounding mountains. In the summer, there are plenty of activities to enjoy such as hiking the amazing scenic trails.
White and gray mountain peaks rise against the bright blue sky. Below lies a town full of life, culture, and historical sites. Innsbruck has played host to the Winter Olympics twice, and is one of the venues for the International Four Hills Ski Jump Competition. The dining and shopping are to die for and the architecture is awe-inspiring.
Immerse yourself in Innsbruck's Tyrolean culture with a few extra excursions, and by sampling the tasty Tyrolean cuisine. Sample the typical Austrian dinner of schnitzel, french fries, and apple strudel. A special show featuring traditional Tyrolean dancing and folk music follows dinner and is a must-see!
4. An extravagant palace in Bavaria awaits.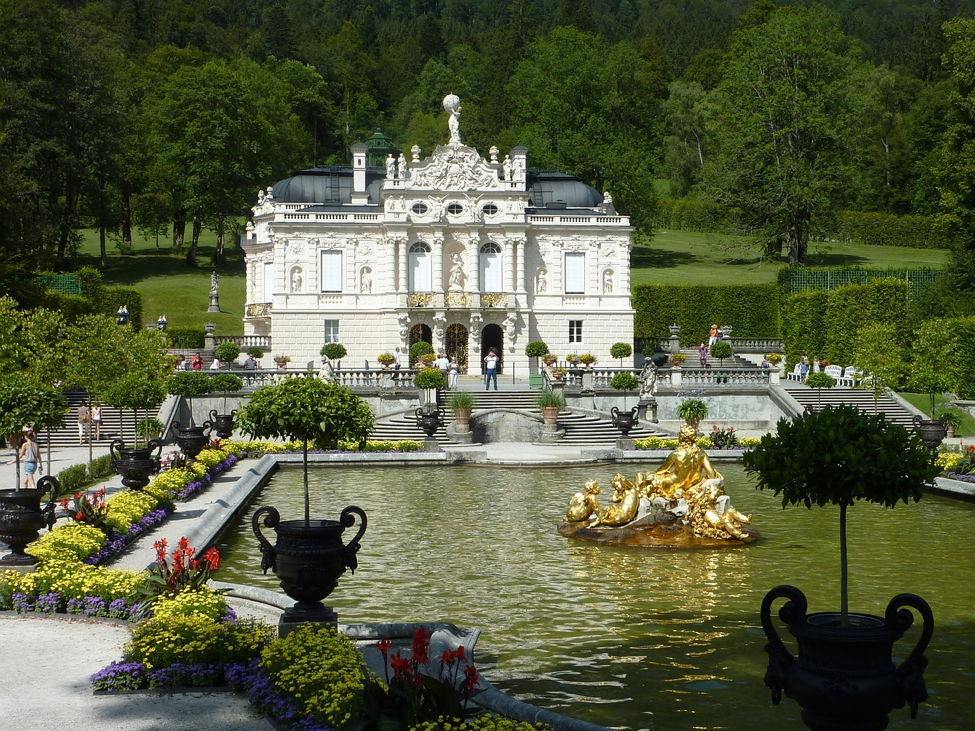 Go on an excursion fit for a king or queen! Just across the border from Tyrol lies the Bavarian Palace, Linderhof. You'll find extravagant gardens, and an ornate interior.
Within the palace, the Hall of Mirrors room never fails to enchant. With a mirror covering each wall, there is a new reflection everywhere you look. King Ludwig II, who built the palace, would read, by twinkling candlelight, in the Hall of Mirrors into the night.
5. Eat and drink to your heart's content in Northern Italy.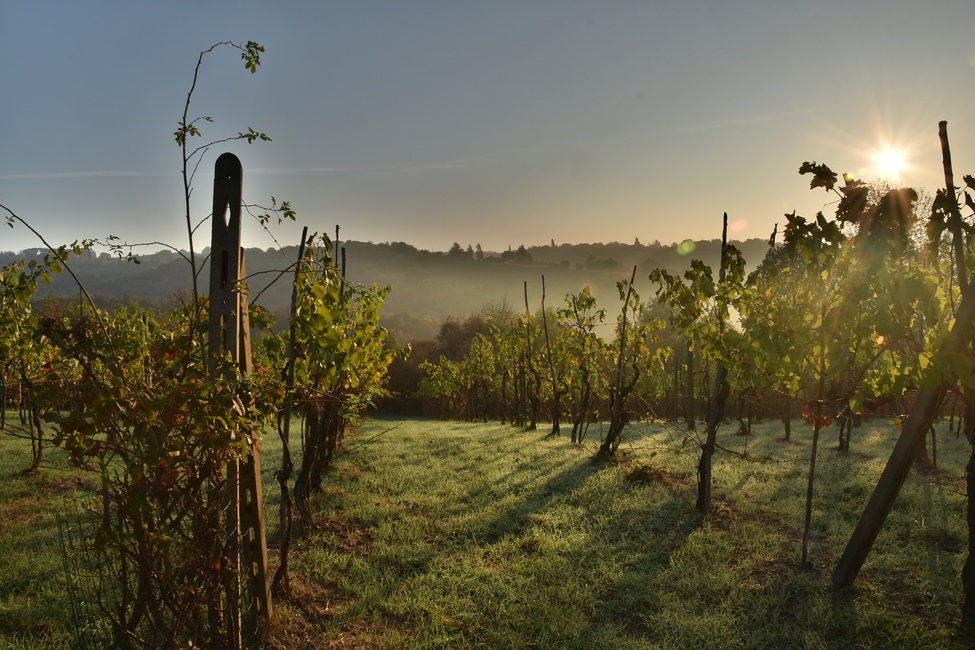 Northern Italy, bordering countries like Austria, Switzerland, and France, is not Rome. There is no hustle and bustle, but rather, a peaceful landscape of mountains, lakes, and countryside. Lake Garda, known for its subtropical climate, is Italy's largest lake. It also is home to olive groves, citrus orchards, and oleander bushes.
It is, however, still Italy, which means you are in for some of the best food and wine of your life. Culturally, the region is divided by those in the north (culturally Germanic) and those in the south (culturally Italian), meaning you get the best of both worlds. Meals rely heavily upon fish from the nearby lakes. Alpine cheeses are also commonly served. Stewed game, knödel, and sauerkraut can also be found here.
Wine-wise, you're looking at many whites, and some reds. Amarone, a sweet, white wine, uses grapes that have been drying for four months. It pairs well with game-birds. Barbaresco, a red, is produced with Nebbiolo grapes. It's a dry, tannic wine, which pairs well with cheese, game, or even barbecue.
6. Ascend Mount Stanserhorn for views of spectacular Swiss scenery.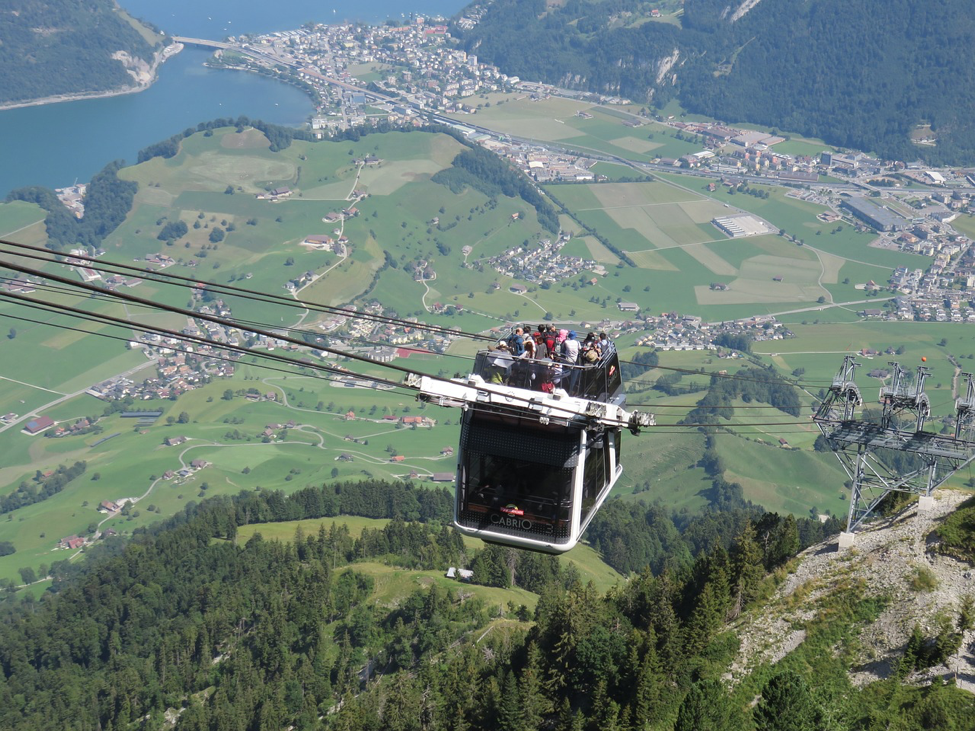 Take a cable car to the top of Mount Stanserhorn for gorgeous views of Lucerne, its lake, and the surrounding mountains. No physical exertion needed! These cable cars are the only ones in the world with open-top roofs, greatly enhancing your viewing experience.
At the top, take in the panoramic sights before lunching at a mountain top restaurant. There are many paths to walk upon, leading you to new scenery worth capturing. And on that note, be sure to have your camera with you! You'll want to remember these views for years to come.
Want to know one of the best parts of using a tour operator? They know about cool opportunities like ascending Mount Stanserhorn. Isn't it nice to have someone looking out for you during your travels?
7. Have a glass of champagne in the Champagne region of France.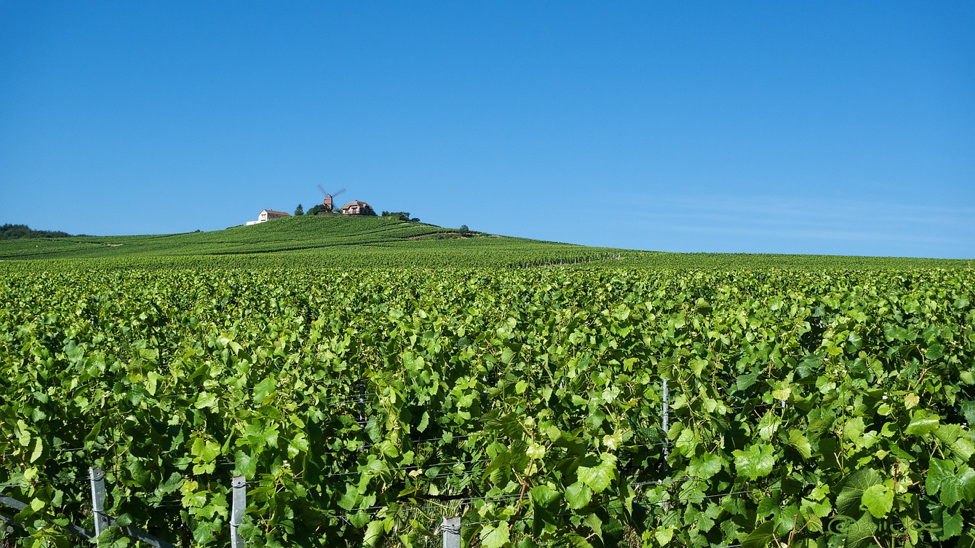 Sure, it's an iconic drink at New Year's, but Champagne is also a beautiful region of France. Just a 45 minute train ride from Paris, Champagne is an easy day trip (although it should be more!). There are many wine houses to tour and taste samples of wine at during your stay. Each have their own history, adding to the excellence of their wines.
While it may be all about the wines for many in Champagne, it's important to remember the region's history. The UNESCO World Heritage-listed Reims Cathedral has been the site of royal coronations for centuries. The architecture is reminiscent of Notre Dame Cathedral, but with a majestic flair. The area also experienced difficult times during World War I, but was able to recuperate and flourish in the decades since.
8. Forget blending in—be a full-on tourist in Paris!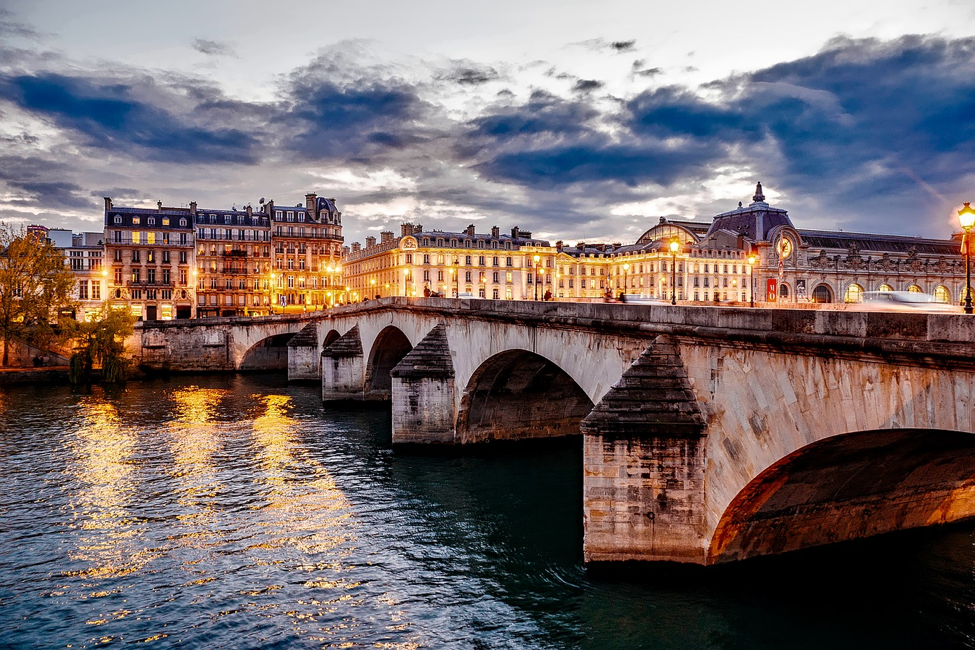 Paris just may be the most romantic city in the world. As you take a river cruise down the River Seine, you can't help but think of some classic movie where two characters begin to fall in love upon its shores.
There are just too many amazing places to go in Paris to act like a local. Go ahead, pull out your camera at Notre Dame Cathedral! Walk along the Champs-Elysees from the Place de la Concorde to the Arc de Triomphe. Grab a crepe from a street stand or see Paris from Montmartre.
Art-lovers have to go by the Louvre, home to many famous classical works like the Mona Lisa. It is so big, you could spend hours there and still not see everything. The Musee d'Orsay features more modern art, like paintings from Impressionists Claude Monet and Vincent Van Gogh. No matter where you visit in Paris, you are sure to fall in love with the City of Light.
9. London's calling you, and you're going to want to answer!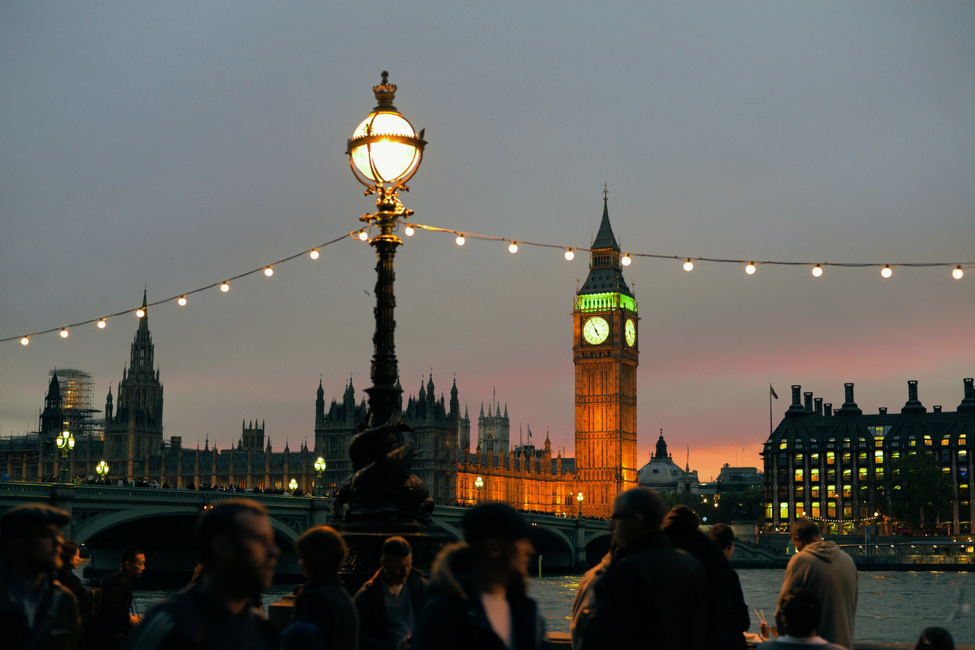 Your final stop on this European adventure is London, a historic and modern city at the same time. Go shopping at Harrod's Department Store for floors and floors of incredible items. Head to Piccadilly Square for a view of London's version of Times Square. Or catch a classic double-decker bus for an amazing tour of the city.
Looking to get away? Stroll through Kensington Park. Stop by the pond for a serene scene—swans swimming right off shore. At Buckingham Palace, you don't want to miss the changing of the guard. And see the Queen's jewels at the Tower of London, along with many other artifacts from England's history.
The best way to ensure you see everything you want is to book your trip well in advance. You'll get the best deals that way, and secure your spot!
Picturing your European adventure?
It's time to get away and explore all that Europe has to offer! Ready to book? Get in touch to reserve your spot today.