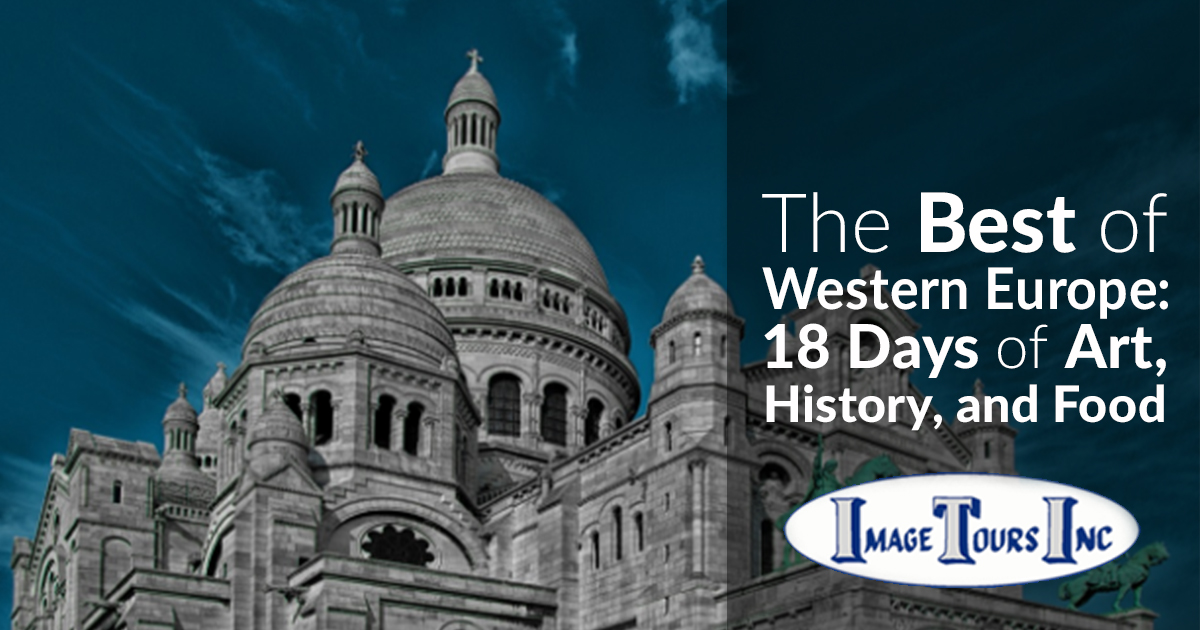 What vacation to Europe is complete without trips to art museums, scouting out important historical landmarks, and tasting tempting treats along the way?
You'll experience all of that and more when you travel through the heart of Holland and France, two countries with deep histories, both classic and eclectic art, and delicious dishes for every meal (especially dessert!).
Here's the perfect itinerary for 18 days in Western Europe:
Day 1: Preparing for your Day of Departure.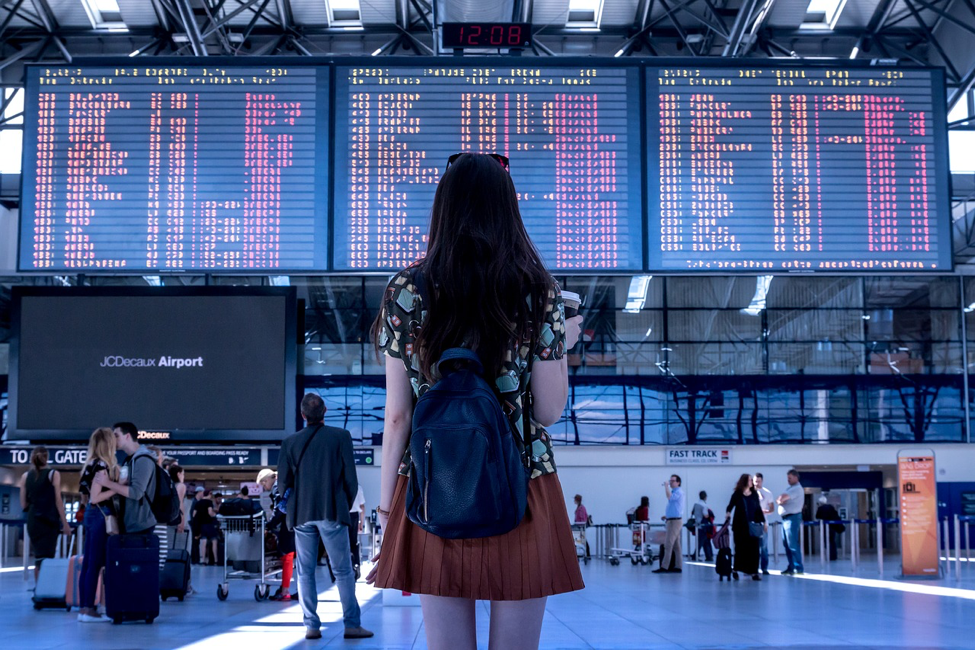 You've booked your tour of Western Europe—you're so excited! But there's still a good amount of time before you head to the Old Continent. Use these months to read up on the places you are about to visit. Maybe there's even some movies that capture the spirit of Holland and/or France An American in Paris, anyone?).
Your next step is one of the most important: packing for your European vacation. As long as you follow a few guidelines, you'll be in good shape.
First, make sure that your suitcase adheres to the baggage allowances set forth by your touring company as well as your airline.
Secondly, be sure to pack comfortable clothes and shoes for touring every day. You will be doing a lot of bus riding as well as walking, so you want to make sure your clothes are appropriate for both activities.
Additional funds should be brought with you for optional excursions, souvenirs, tipping, and the like. Read up on more advisories for your trip here.
And now… It's finally here! The day you leave for your terrific trip to Europe! You have an amazing journey ahead of you through Holland and France, so be sure to get some rest on your overnight flight.
Day 2: Welcome to Holland, also known as The Netherlands!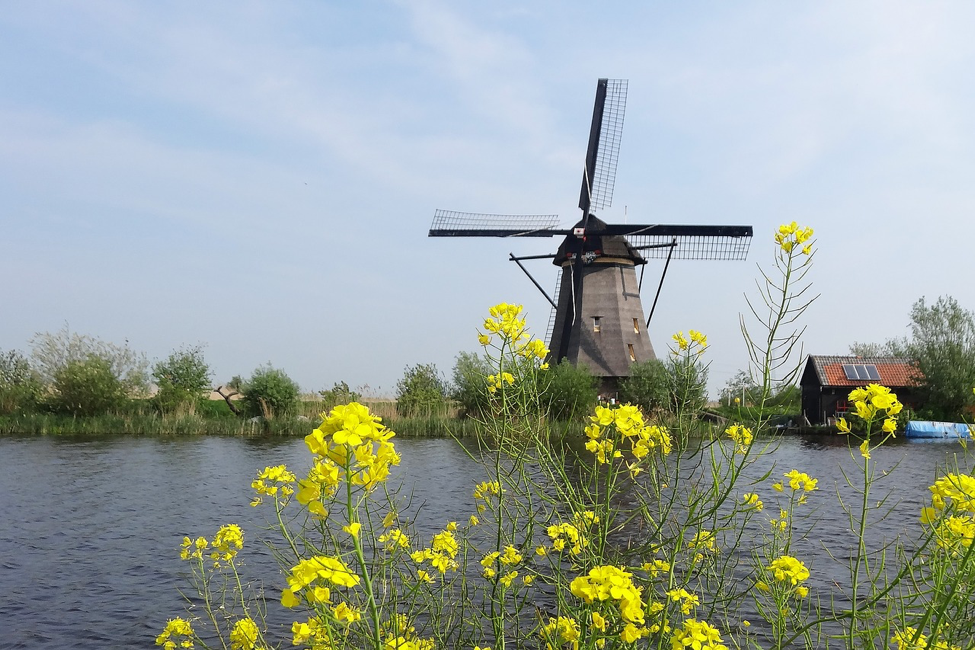 It's your first full day in Europe, and it will be well-spent in the countryside of Holland. The country is known for its tulips, dikes, canals, and windmills. Since a good portion of the land is at or below sea level, dikes and canals help control flooding that has previously devastated The Netherlands.
Your day concludes in Rotterdam, where you'll enjoy a delicious dinner before getting some shut-eye after a long, but enjoyable, day.
Day 3: Speaking of windmills, see 19 of them in Kinderdijk, a UNESCO World Heritage Site.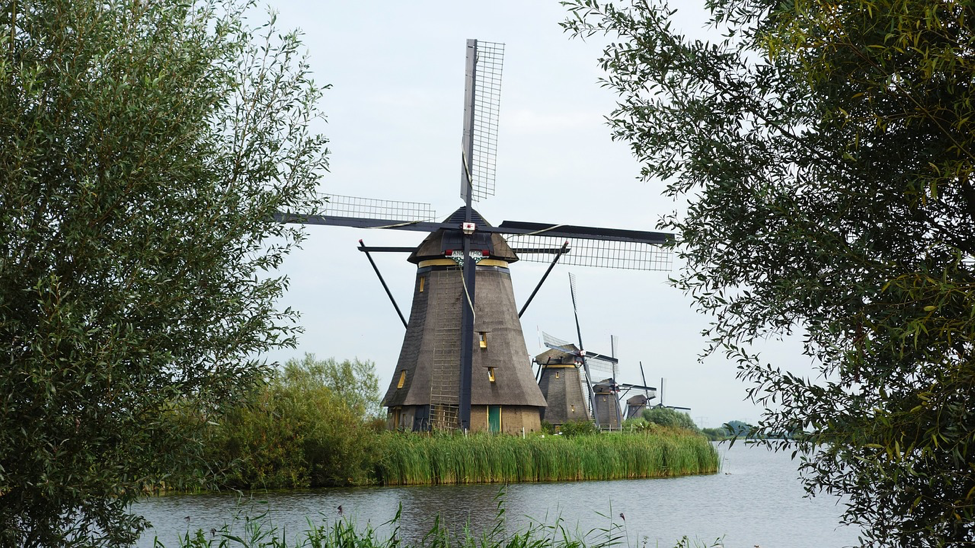 Today's first attraction happens to also be a UNESCO World Heritage Site—the windmills of Kinderdijk. Built in 1740, these 19 ancient windmills have witnessed history unfold for centuries.
Continue on into Delft, known for its blue pottery, or Delftware. Be sure to grab a piece or two to bring back with you or give as a gift to loved ones back home.
A drive through The Hague takes you by Dutch Parliament and the Royal Family, but it's not the final activity of the afternoon to look forward to.
You will experience all things "gouda" at a local dairy farm that produces gouda cheese. A traditional Dutch dinner is served here for a truly memorable evening.
Day 4: Zeeland's Delta Works keep the island from the perils of the North Sea.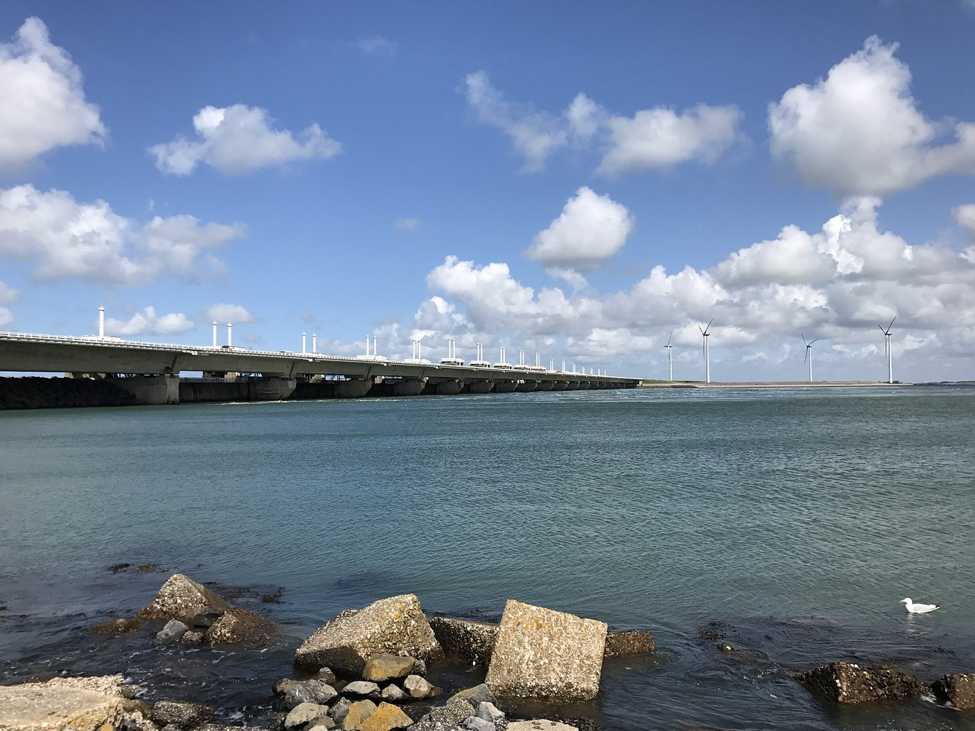 In 1953, almost 2,000 people died in a horrendous flood from the North Sea. It was only 20 days later that a Delta commission was formed to decide how to best prevent future flooding catastrophes. And so, the Delta Works, were born. You will see them at work during your visit to Zeeland, an island off of Holland's coast.
Your night will be spent, not in The Netherlands nor in France, but in Belgium. Dine in a cafe or restaurant along the cobbled streets of Bruges. Tomorrow, you will be in France.
Day 5: Rouen remembers Joan of Arc, Richard the Lionheart, and Claude Monet.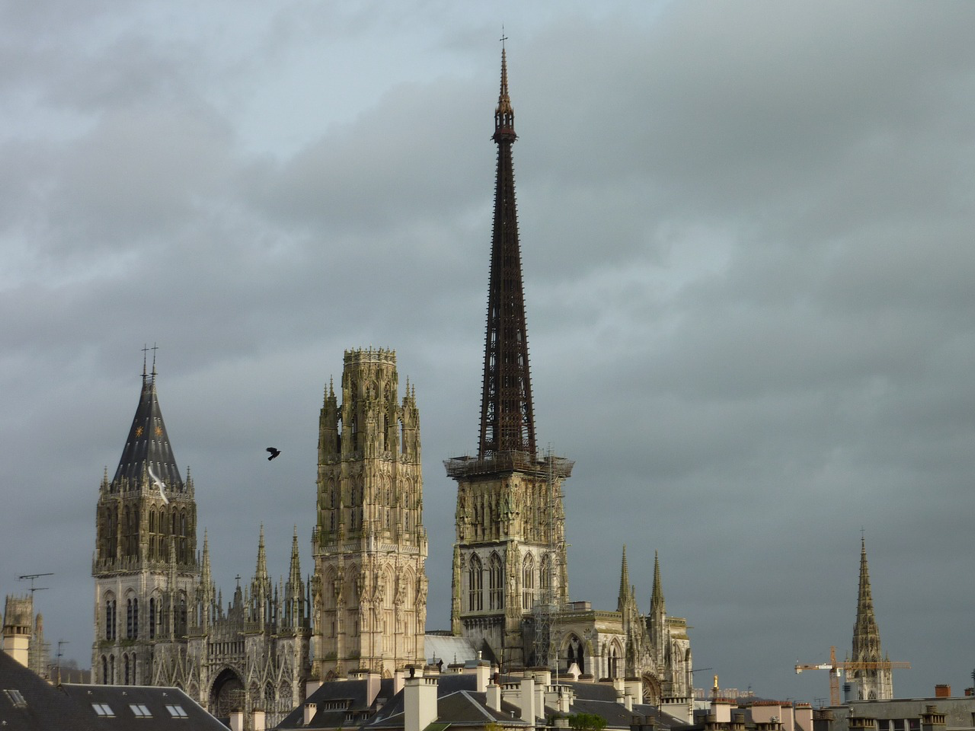 Your arrival in France brings you to Rouen, a city known for its history, art, and architecture. Joan of Arc was brought to the castle here in 1431, only to be later burned at the stake. There are now monuments to her in the city as well as a church in her name.
The Roman Catholic Gothic Cathedral is a fine example of gothic architecture. Here you will also find the tomb of Richard the Lionheart.
Claude Monet painted the Cathedral in more than 30 paintings during the 1890s. These paintings are on display all over the world, including Washington D.C.
Day 6: Spend a solemn day on the beaches of Normandy, honoring those who risked it all for their country.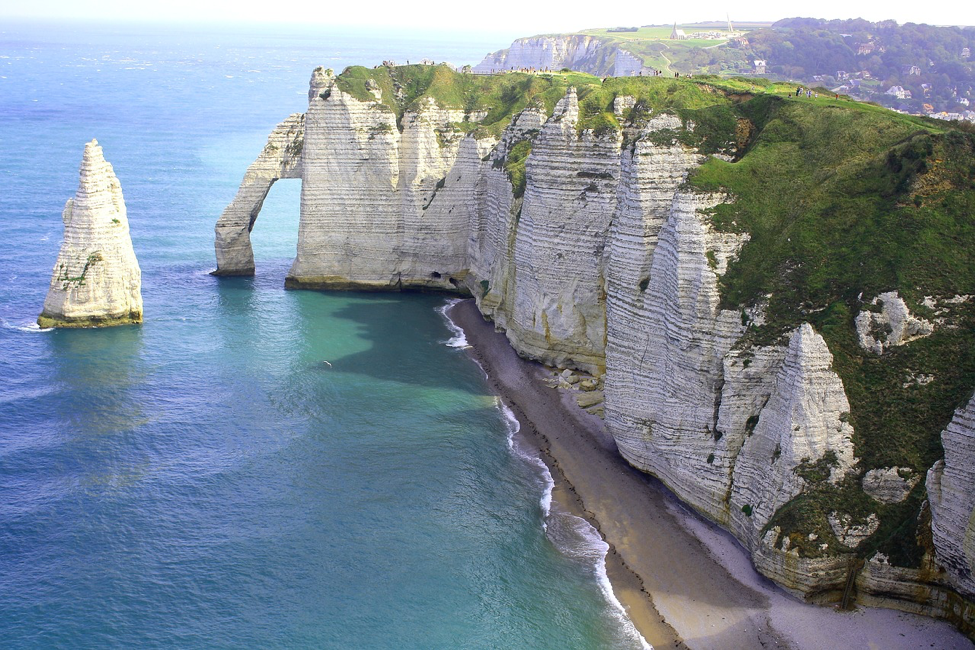 There may be no more memorable day on your tour than this. While it is sad to think of the lives lost in Normandy on D-Day, we will forever be grateful for their bravery in fighting for our freedom.
See Sainte-Mere-Eglise, the site where paratroopers landed in The Longest Day. Visit Utah Beach and see the bunkers there as well as the museum. The American Cemetery at Omaha Beach recognizes the heroism of those who never made it back home.
If you are interested, there is also the opportunity to see German fortifications at Pointe Du Hoc.
Day 7: Live luxuriously, like the French royals, in Loire Valley.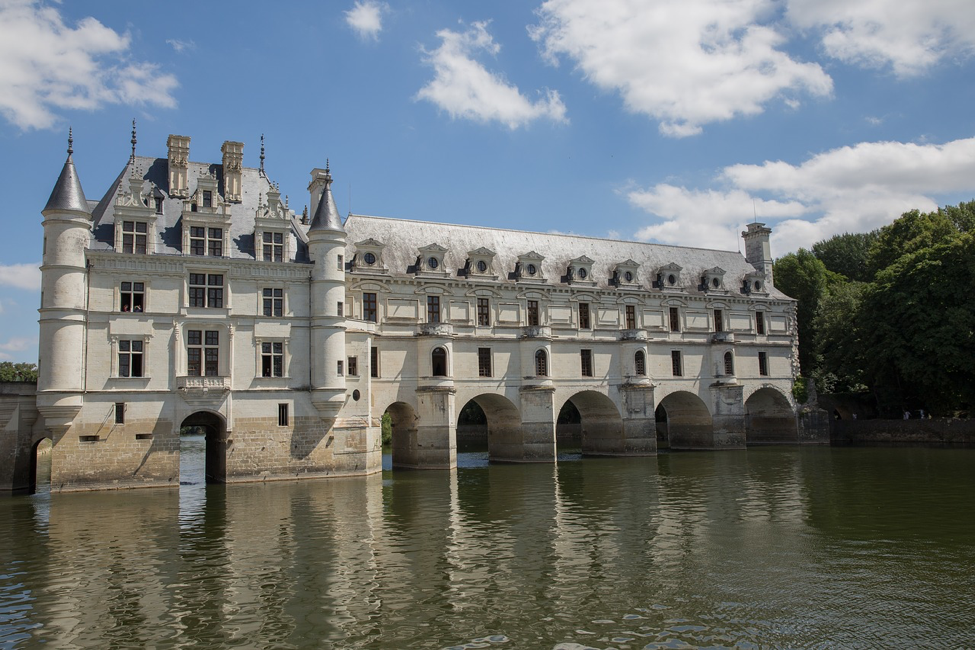 Between the 16th and 19th centuries, French royals preferred living in the country as opposed to busy and congested Paris. The Loire Valley is an enchanting region to relax in, especially by the river.
But nothing compares to the charming chateau (more like castle), Chenonceau. This elite edifice spans the River Cher and is surrounded by gardens and forests. While it may look like you've stepped into a Disney fairy tale, it really is real.
Day 8: Romans planted vineyards dating back to the 2nd Century in Saint-Emilion.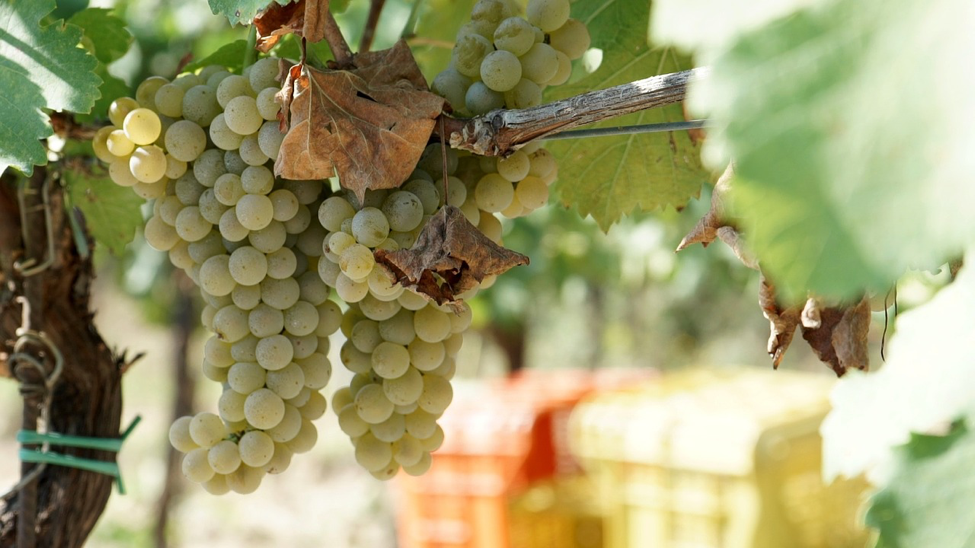 Saint-Emilion produces wine from vineyards that were planted by the Romans, all the way back in the 2nd Century. The fact that these vineyards are still around today is a big deal—so much so that the area became a UNESCO World Heritage Site.
Be sure to sample the wine from these special vineyards as well as explore the village full of Romanesque churches and ancient ruins.
Day 9: Sip renowned Bordeaux wine at one of the many vineyards in the area.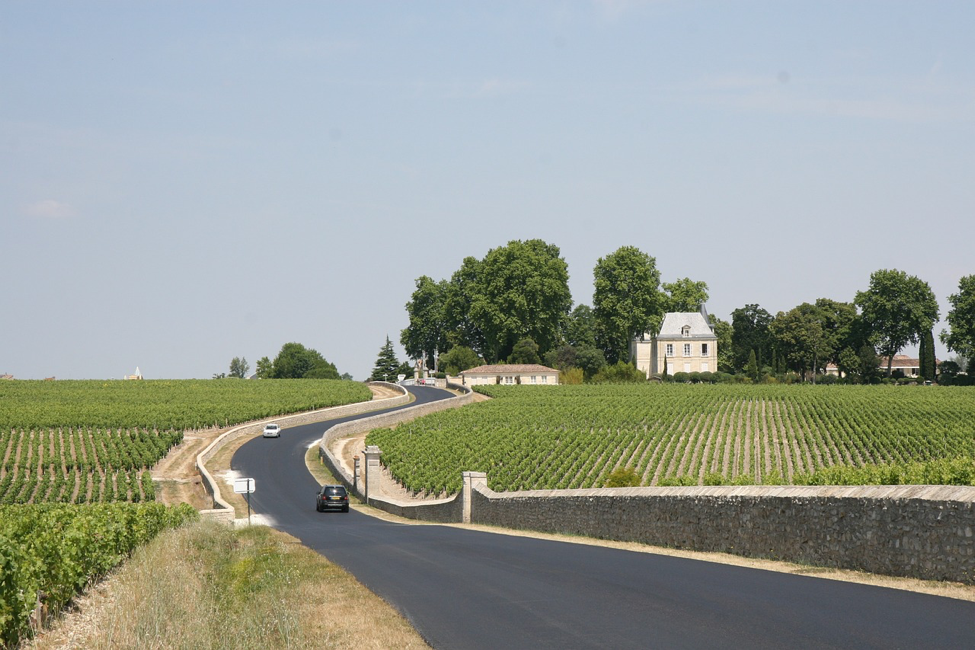 Hopefully you didn't get your fill of wine in Saint-Emilion because, today, you're in Bordeaux. There are some 1,810 hectares of vineyards in this region (and guess what—they're a UNESCO site!), so wine-tasting is a must.
You can also spend your day touring museums, shopping, dining, or strolling through parks. A drive through the wine roads will open your eyes to the lush vineyards throughout Bordeaux.
Day 10: Lovely Lourdes lies amongst the Pyrenees Mountains on the border of Spain.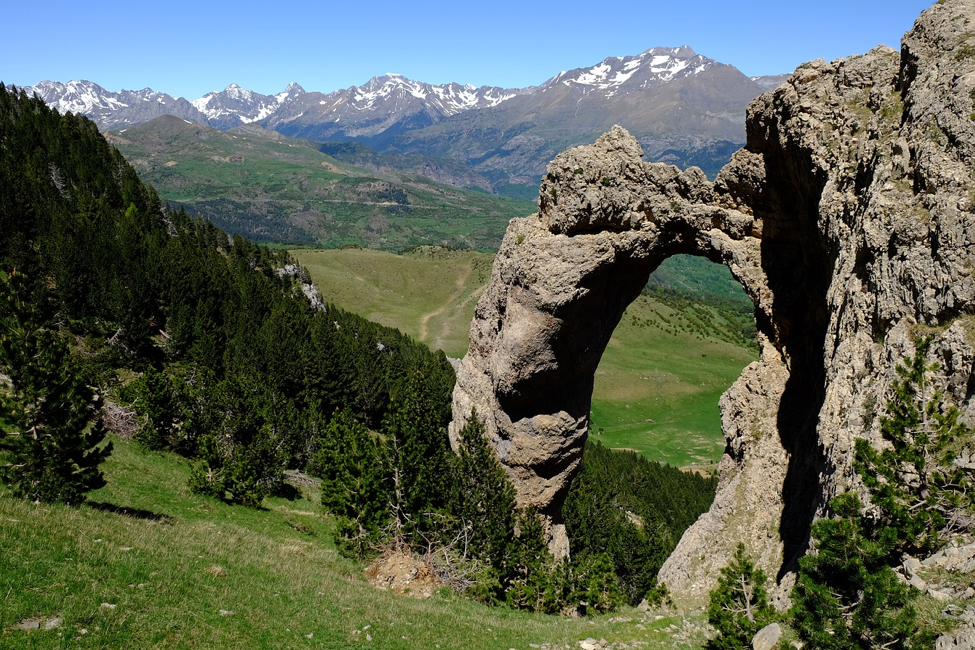 Not all of Southern France is on the Mediterranean—quite oppositely, France's border with Spain lies amongst the Pyrenees Mountains. And along that border is the town of Lourdes.
Many Catholics make a pilgrimage to Lourdes, where it is said that the Virgin Mary appeared to Bernadette Soubirous in 1858. Since then, the Torchlight Marian Procession has taken place nightly to pay tribute to the apparitions.
Those participating in the procession hold candles that have a covering with the story of the apparitions inscribed upon it. Come rain or shine, the procession takes place every night.
Day 11: Visit the Grotto of Massabielle, where the Virgin Mary is said to have appeared.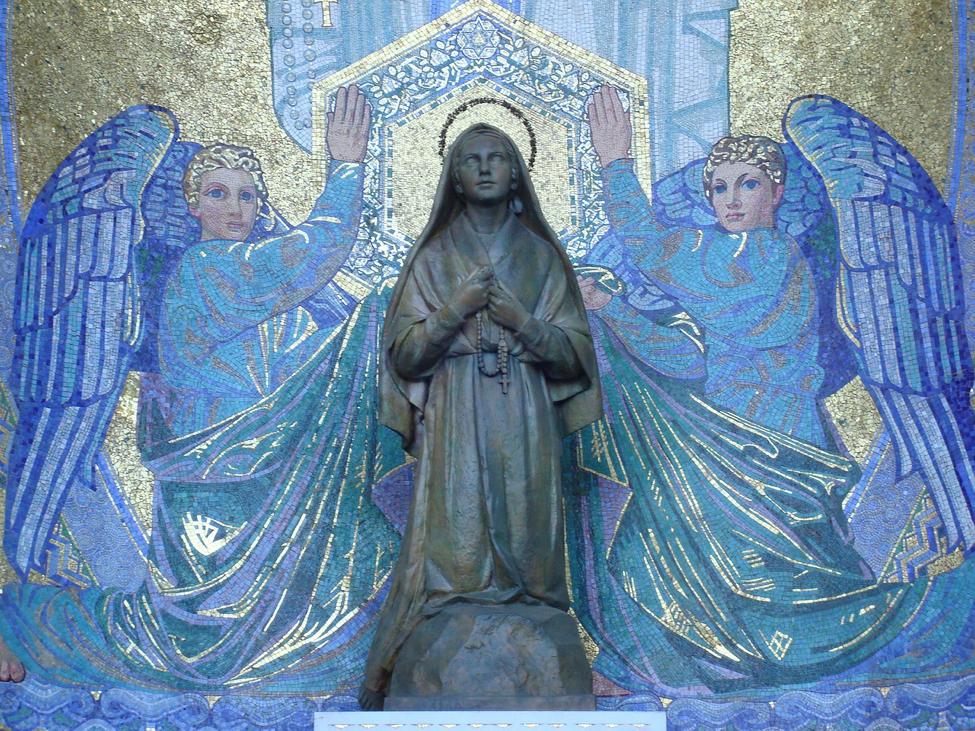 In 1858, Bernadette Soubirous began having visions at the age of 14. These visions were of a white lady, who many believe to have been of the Virgin Mary. As the lady never confirmed that she was in fact Mary, she now is known as "Our Lady Lourdes."
See the Grotto of Massabielle, where Bernadette experienced these visions. Then, tour The Sanctuary of Our Lady Lourdes and learn more about the 18 visions the young girl had.
Your journey continues east to Carcassonne, a fortified settlement built in the 12th Century. This hilltop fortress is famous for its 53 watchtowers and double walls.
Day 12: Be in awe of the ancient, but amazing, Pont du Gard aqueduct.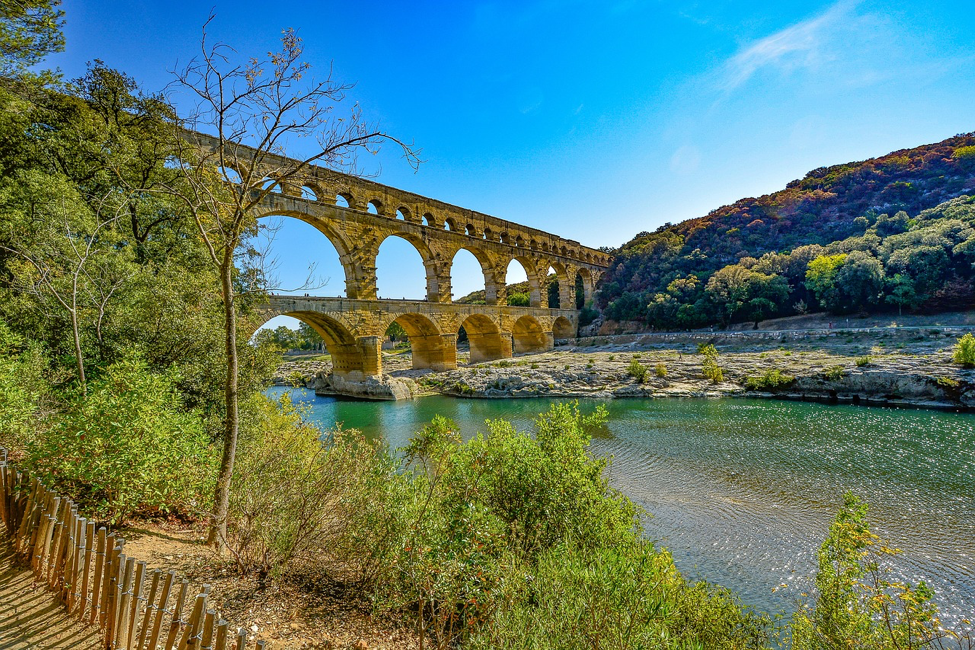 Looming three tiers high, stretching fifty kilometers, and made with over fifty thousand tons of stone, the Pont du Gard Aqueduct arches stoically across the Gard River. This Roman aqueduct was built in the First Century to carry water over the river to the city of Nimes. Unsurprisingly, this architectural and technical feat is a UNESCO World Heritage Site.
After a photo opportunity, you'll continue on to Châteauneuf-du-Pape for an afternoon of wine tasting before settling into Avignon for the night.
Day 13: Go see the inspiration for many of Van Gogh's paintings.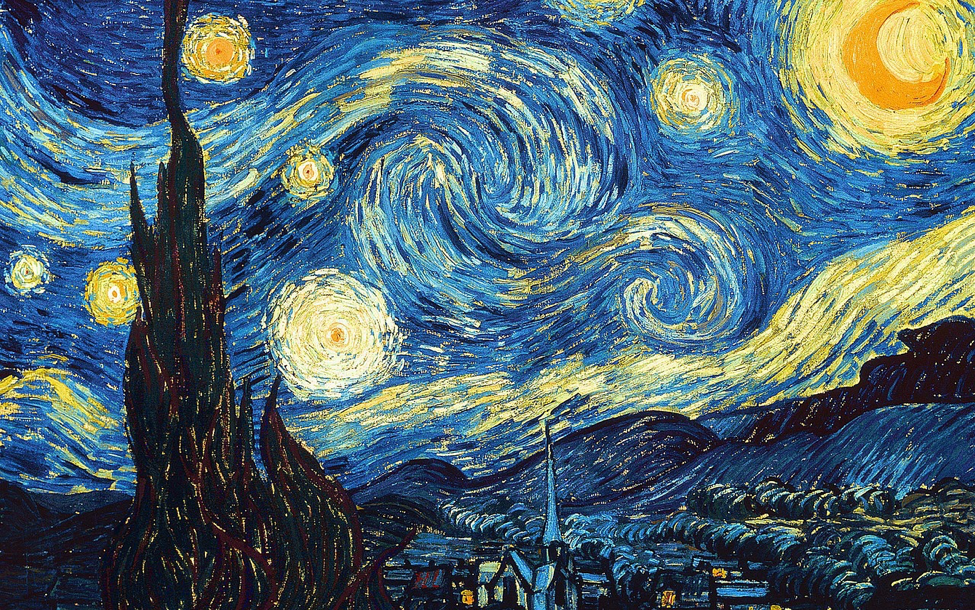 The famous Impressionist painter, Vincent Van Gogh, admitted himself into an asylum in Saint-Rémy-de-Provence, where you will visit today. The hospital gardens, Roman ruins near the property, and sur­rounding landscape became the subjects for some of Van Gogh's paintings. Too bad his life would end only a year later.
Afterwards, explore Les Baux-de-Provence, a town carved into a mountain. With sandy colored buildings set into the rocks, it is not always certain where town and mountain meet in this intriguing town.
Day 14: Walk amongst the stars in Cannes, on the French Riviera.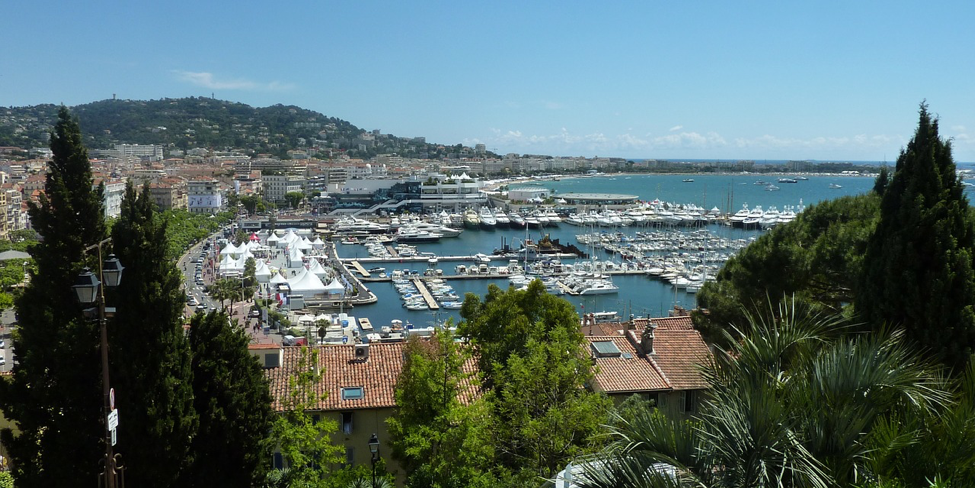 Every year, the Cannes Film Festival brings celebrities from around the world to feature their new films. Chances are you won't be visiting Cannes while the festival is occurring, but that doesn't mean you have to miss out on walking amongst the stars…
The Walk of Fame (or Path of the Stars) can be found outside of the Palais des Festivals. Be sure to search out names of your favorite actors, such as Clint Eastwood, Meryl Streep, and Julie Andrews.
While you're at the French Riviera, why not take a trip to Monte Carlo for some casino fun and games? Maybe luck will be on your side!
Day 15: Marvel at the village that Marc Chagall lived in and painted for the final years of his life.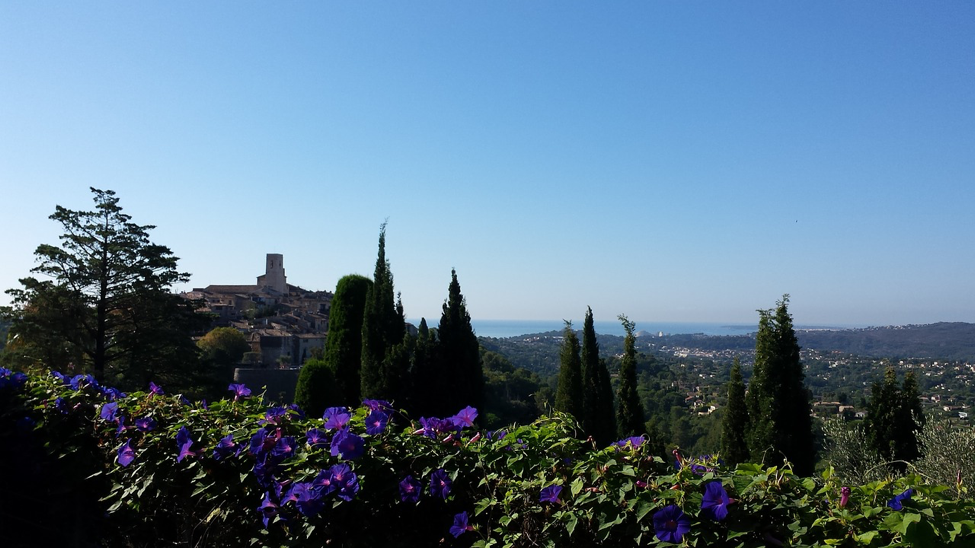 Famed artist, Marc Chagall, dabbled in many different painting styles, including cubism and surrealism. He spent the last 19 years of his life in St. Paul de Vence, where he painted, but also created works of stained glass, for which he was highly praised.
See the town where he lived out the remainder of his life and was buried at the age of 97. Truly, he was one of the last great masters of modern art.
Day 16: Travel to Paris via one of Europe's famed high-speed trains.
Over the last two weeks, you have slowly, but steadily, made your way from The Netherlands to the South of France. It's time to take things up a notch with a high-speed train to Paris. In just five hours, you will be there.
Enjoy an independent dinner in one of Paris' famous streetside bistros. Grab a glass of wine and sit outside below the twinkling stars (or perhaps it's just the lights of the city!).
Day 17: Ah, Paris, the City of Light! What a finale to your trip!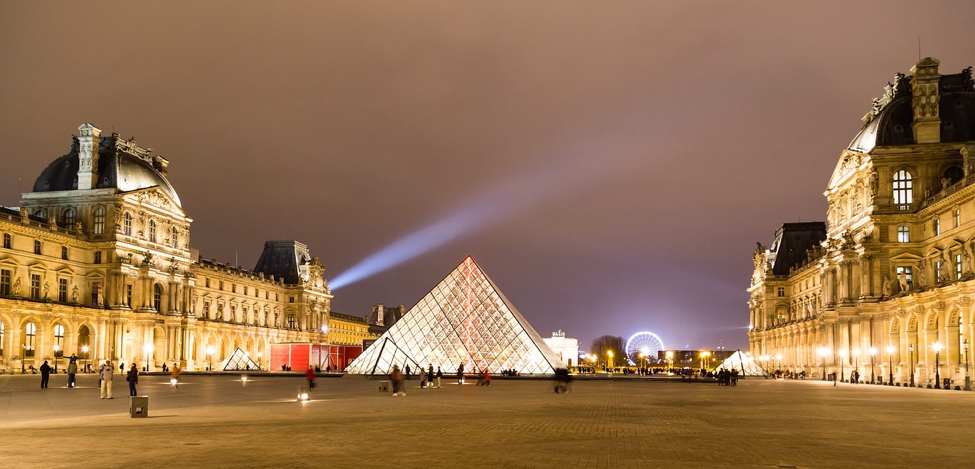 Today, be a true tourist. There is only so much daylight and so many wonderful places to see in the City of Light! Of course, you must go by the Eiffel Tower, one of the most iconic landmarks in the world. Just down the River Seine is Notre Dame Cathedral.
Walk down Champs-Élysées towards the Arc de Triomphe or go shopping in the famous Galeries Lafayette department store.
Art-lovers, spend hours strolling the halls of the Louvre for classical artwork and Musée d'Orsay for the modern pieces.
Tonight, you might catch your last glimpses of Paris in the Old Town district of Montmartre, where at the top of the hill you can overlook the entire city.
Paris really does have it all.
Day 18: Bon Voyage, Europe!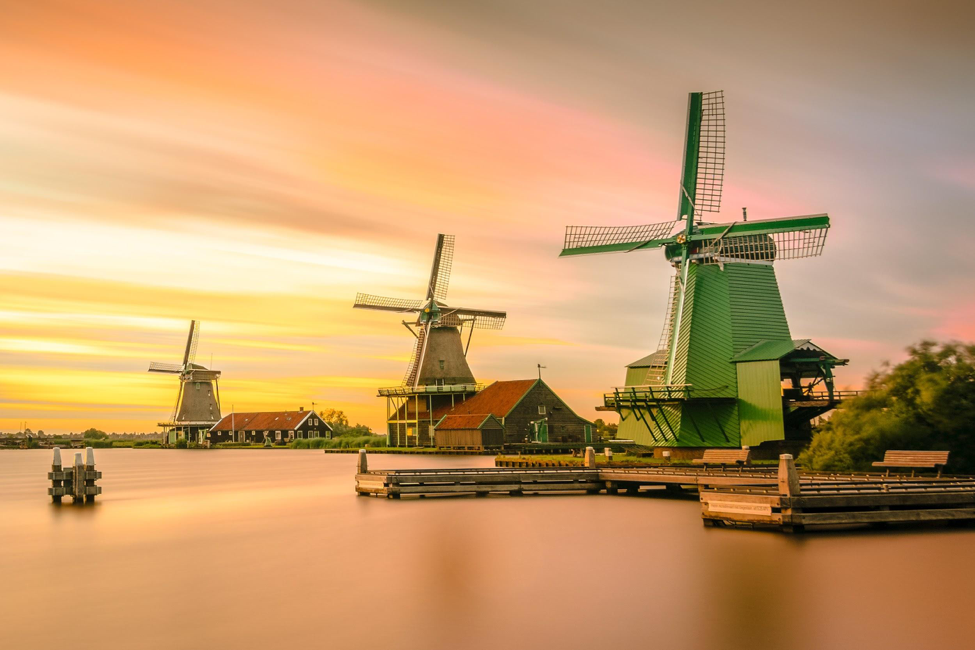 Somehow, your trip to Holland and France is over. As you wait for your airplane to depart, be sure to buy some last minute souvenirs. Postcards are a great choice—they're easy to pack and have a picture so that you will always remember your trip.
As your plane ascends into the clouds, take time to reflect on your trip. What was your favorite part? Did you make any new friends? Plan on reaching out to them soon after you arrive home. Journal your favorite memories so that you will be able to relive your trip over and over again.
Do you see yourself in Europe?
The rich art, history, and food defines the culture of Europe. Make sure to take part in it by clicking here to sign up for a tour.