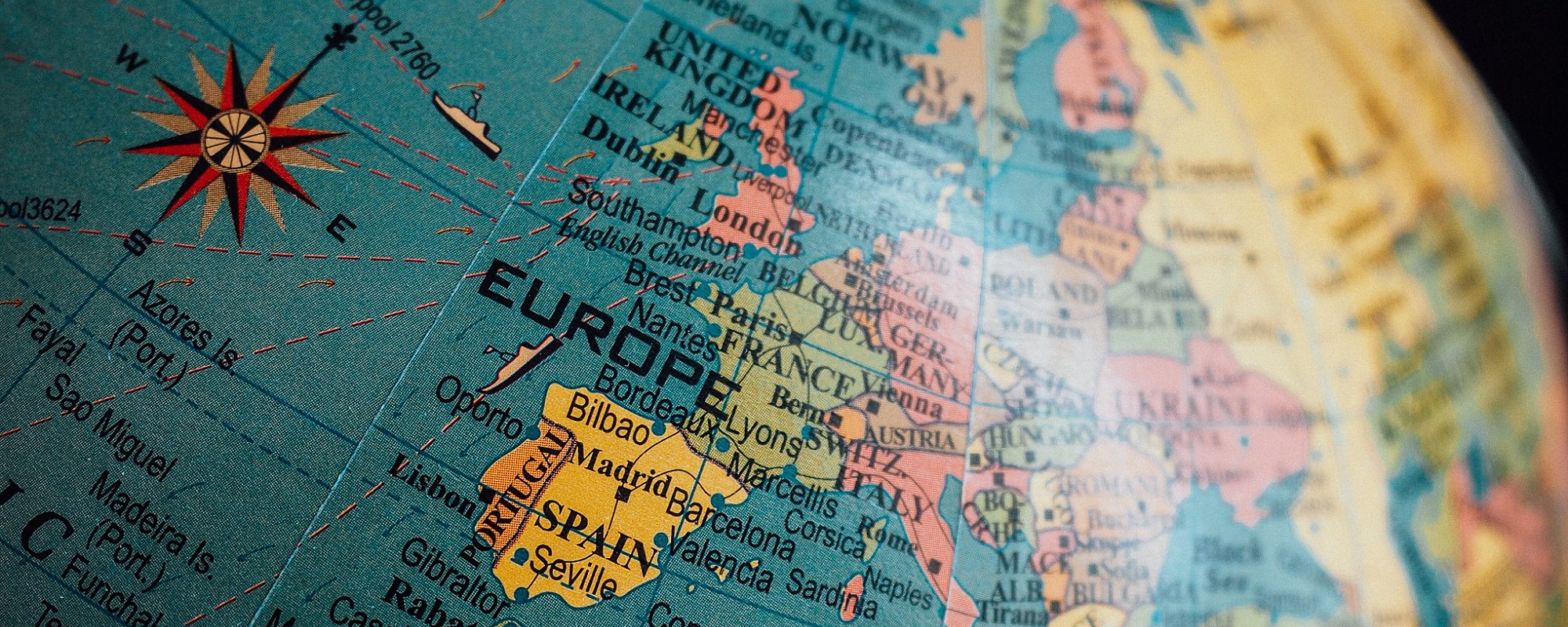 Paris...Rome...Berlin...Vienna. When you tell your friends you're going to Europe, those are the cities that come to mind.
But Europe is so much more than international capitals and major tourist destinations. To really know and understand the Continent, you need to explore the cities that don't make the guidebooks. The underappreciated destinations that tell the story of Western Civilization.
If you're planning a trip to Europe this year, don't overlook the charms of these underrated destinations.
1. Rothenburg is Germany's ultimate fairytale dream town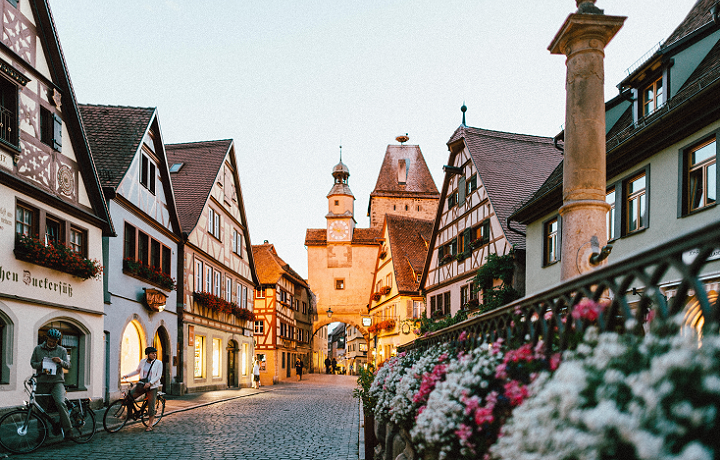 Back in the Middle Ages, long before Munich and Berlin were household names, Rothenburg was the place to be in Germany. Today, Rothenburg is a picture-perfect example of Germany's influence in medieval Europe.
Beautifully preserved city squares, in-tact city walls, storybook lookout towers, half-timbered store fronts, centuries-old churches, and the idyllic Tauber Valley are just a few of Rothenburg's charms. It's like stepping back in history when you walk its cobblestone streets.
If you're touring Germany, Rothenburg connects you with its glorious past.
2. Innsbruck's Old Town is phenomenal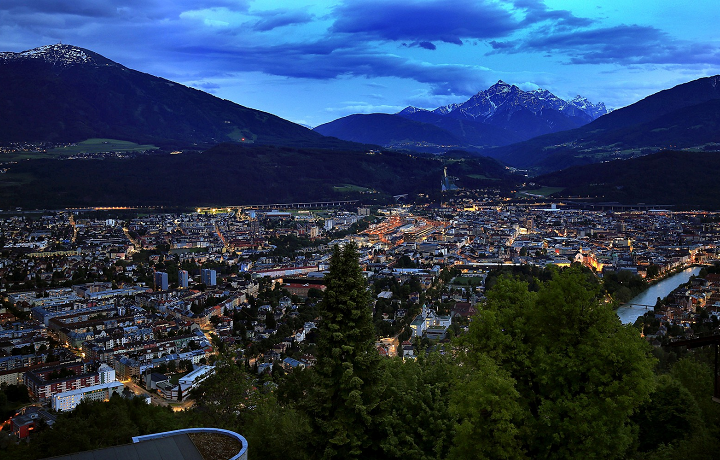 Altstadt von Innsbruck, or Old Town, is one of the main attractions of this amazing Austrian city. You might connect it with the Olympics, but Innsbruck has been a destination in its own right for hundreds of years. Buildings in the town center date back 500 years.
Don't miss St. James Cathedral with its gold and marble altar, the bronze statues in the Hofkirche, the elegant Imperial Palace, the Golden Roof, and the world-famous Swarovski Crystal Worlds.
3. Shakespeare fans rejoice! Follow the Trail of Love in Verona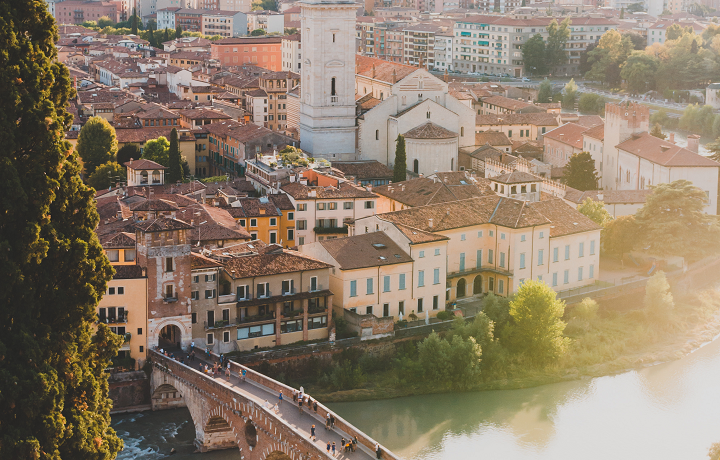 Any tour of Europe that skips Verona will leave you wanting more.
Verona lives in history as the place where Juliet gave her life for love—you can even see Juliet's balcony, her tomb, and the gate through which Romeo made his way to Mantua.
But even if you're not a lover of romance, you'll appreciate Verona and its magnificent Roman architecture. The Bard set "Taming of the Shrew" and "The Two Gentlemen of Verona" in this underappreciated Italian town. If you love Shakespeare, you can't miss Verona.
4. Engelberg is a picture-perfect Swiss village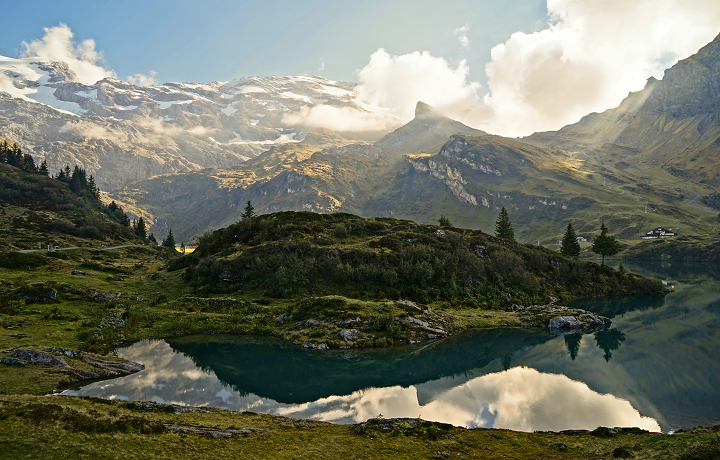 Whatever you've imagined about the beauty of Swiss villages pales in comparison to Engelberg. Surrounded by the Alps and centered on a monastery, Engelberg is everything you want from your trip to Switzerland.
To fully experience Engelberg, spend the night and, in the morning, open your window to the awe-inspiring mountain views. Visit the Cheese Factory, tour the Abbey, hike along the village paths or take a cable car to Titlis.
Bring your camera—this is a place you'll never want to forget.
5. What's not to love about Troyes?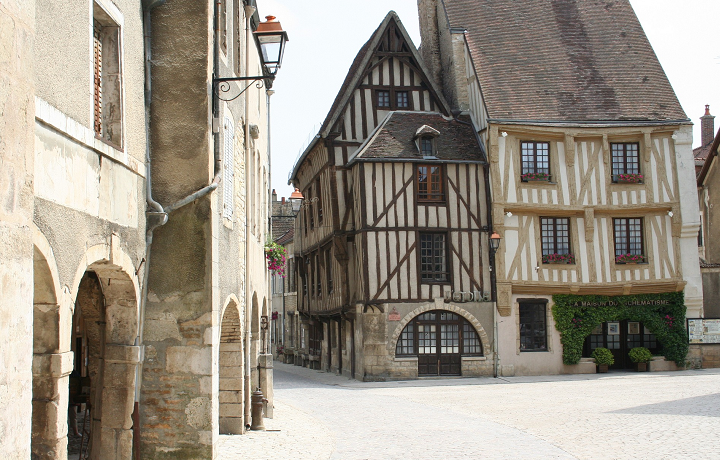 Pastel half-timbered houses, cobblestone streets, and a fabulous story that dates back to the 12th century Count of Champagne—Troyes is where history, romance, and sparkling wine collide.
Sip the Champagne, nibble on brioche, and don't miss andouillette, the local sausage-wine-and-onion delicacy with origins dating back to the court of Louis II and his coronation in the Troyes cathedral.
Everyone eats cheese and baguettes in Paris...but how many people have had andouillette and Champagne in Troyes?
6. Antwerp's market square will take your breath away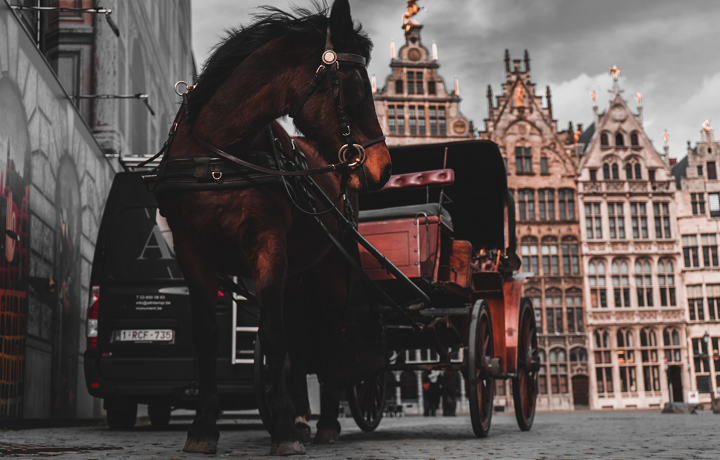 Antwerp is where the past and the future collide—in a beautiful way. The market square, or Grote Markt, is an homage to 16th-century Europe, and the city's 12th-century Cathedral of Our Lady is the biggest Gothic edifice in Europe's lowlands. In contrast, there are modern structures such as the Palace of Justice and the avant-garde Port House with its gigantic diamond-shaped monument.
Did you know two-thirds of the world's diamonds pass through Antwerp?
If you're looking for the ultimate European experience, don't miss Antwerp—and do indulge in Belgian delicacies. Who doesn't love Belgian waffles and Belgian chocolate?
7. Iconic blue pottery and magical canals—that's Delft in a nutshell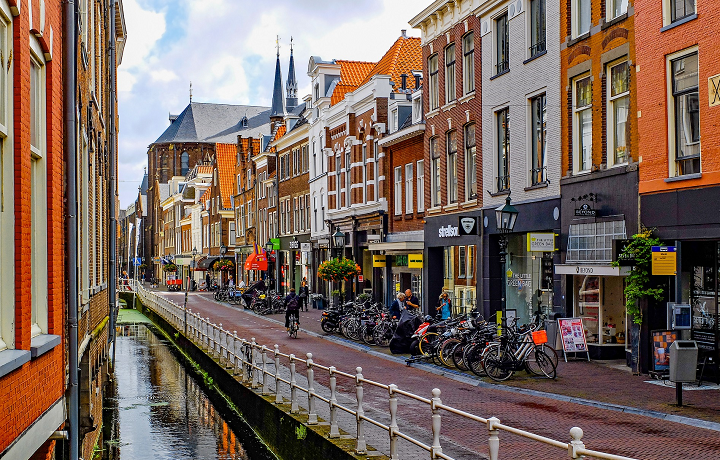 If your first thought when you hear the word "Delft" is the beautiful blue-and-white pottery, you're not alone. Delftware is a highlight of the pedestrian shopping areas.
But when you're done dishware shopping, leave some time to explore the city's amazing canal system, its world-renowned museums, and of course, the tulips in season. The many cafes offer opportunities to try Dutch treats such as endless adaptations of pancakes.
Delft is an unexpected joy in the heart of northern Europe.
8. Forget Mosel! The Rieslings of Rudesheim are truly spectacular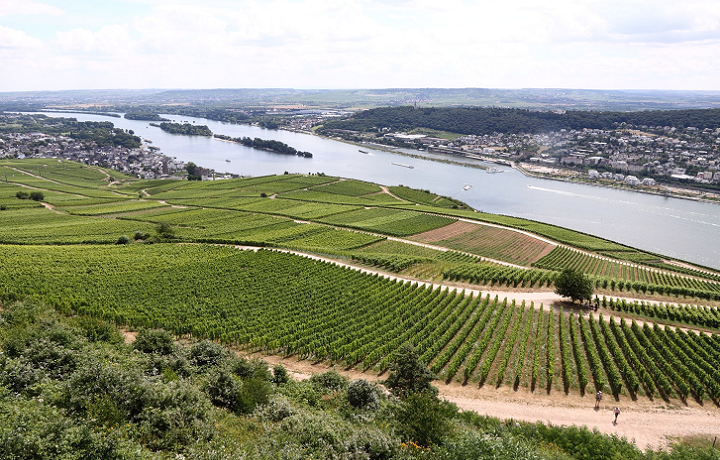 The Rhine is famous for its wine regions, but the Rieslings of Rudesheim steal the show. Rudesheim's grapes date back to 1st-century Romans and their knowledge of viticulture. Today, some 3 million oenophiles make their way to Rudesheim each year to sample the incredible sweet and dry wines.
Take a cable car to the hilltop Niederwald Monument or a boat ride on the Rhine River for picturesque views of the vineyards. The festive atmosphere of the charming shops, taverns, and restaurants along the Drosselgasse contribute to a once-in-a-lifetime experience in Rudesheim.
Ready to discover Europe's underrated gems?
There's something for everyone in Europe. Whether your passion is history, geography, culture, or cuisine, you'll find something that excites you in our favorite European cities—and we'd love to help you explore.
Get in touch today to see how easy it is to picture yourself on a guided tour of Europe this year.