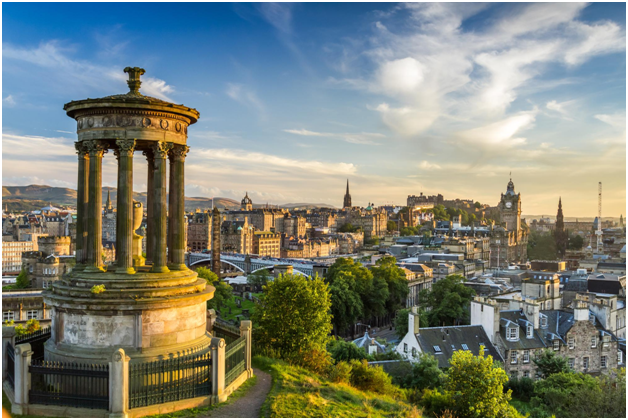 Preparing for a trip to the British Isles and wishing you could leave tomorrow?
Well, even though you might have to wait a few weeks or months before you embark on your journey, you don't have to wait to start enjoying some of the best books, music, movies, and television shows that are from or take place in the United Kingdom and beyond. After all, some of the fun of taking an overseas journey is in the anticipation and preparation.
Here are 9 pop culture experiences you should read, watch, or listen to before your trip to the British Isles:
Read some plays by William Shakespeare, who resided in Stratford-Upon-Avon.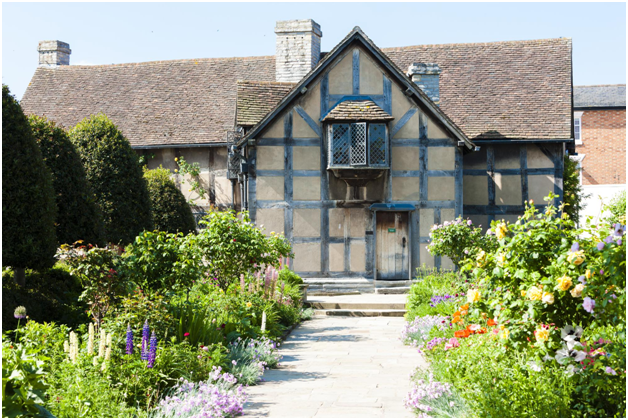 Did you know many popular phrases were written by William Shakespeare? "Green-eyed monster," "wild goose chase," and "forever and a day" are just a few of the many phrases used today, originating from the playwright's famous works.
Shakespeare hails from Stratford-Upon-Avon, a tiny town in the middle of England. You can still visit the home in which he was born as well as Anne Hathaway's cottage—no, not the actress from Les Miserables, but Shakespeare's wife.
Of course, reading one or more of his plays would be a phenomenal way to prepare for your trip to Jolly Ole England. But if movies are more your thing, specifically romances, try watching the Best Picture winner of 1999, Shakespeare in Love.
Masterpiece's Victoria follows the early life of Queen Victoria and is filmed in Yorkshire.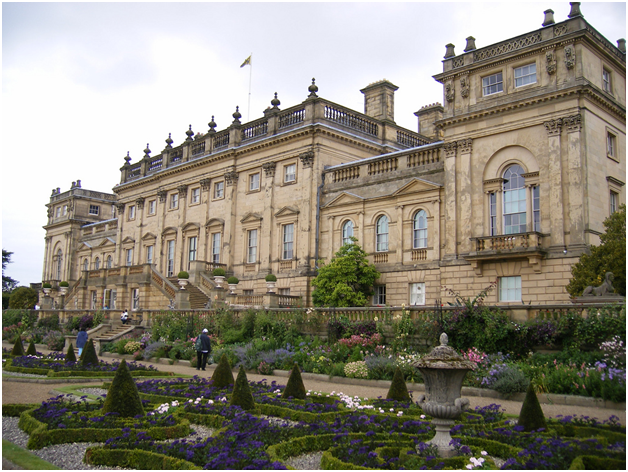 © Elliott Brown
For those missing Downton Abbey on PBS's "Masterpiece" series, be sure to watch Victoria, which follows the early reign of Queen Victoria. Season One introduces us to a young Victoria, who becomes queen and meets her future husband, Albert.
Victoria is filmed in Yorkshire, one of the cities in which is York. Visiting York will transport you back to medieval times as you walk through The Shambles. Timber-framed buildings, some of which date back to the 14th Century, line the streets.
But the must-see of York is easily York Minster, England's largest Gothic church. The stunning structure took 250 years to build. Stained glass windows depicting Biblical scenes are just a small part of the many ornate details decorating the magnificent cathedral.
Witness the tragic tale of Mary Queen of Scots while watching Reign.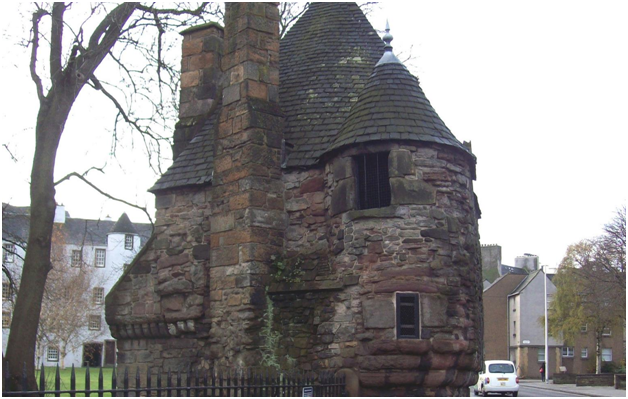 If you look back at history, so many lives and events really do look like a modern soap opera. The CW took the story of Mary Queen of Scots and created Reign, a popular historical drama, which ran for four seasons.
Mary marries the king of France, who dies shortly after their marriage. She then enters into a competition with her cousin, Elizabeth I, for the English throne. Spoiler alert — Elizabeth eventually has Mary killed.
Although Mary never became the queen of England, many still enjoy visiting her house in Jedburgh, Scotland. There, you can learn more about her tragic life and see artifacts from the time. If Mary's story is intriguing, be sure to watch Reign before traveling to the Gaelic country.
Travel through time at Edinburgh Castle, just like Claire in Outlander.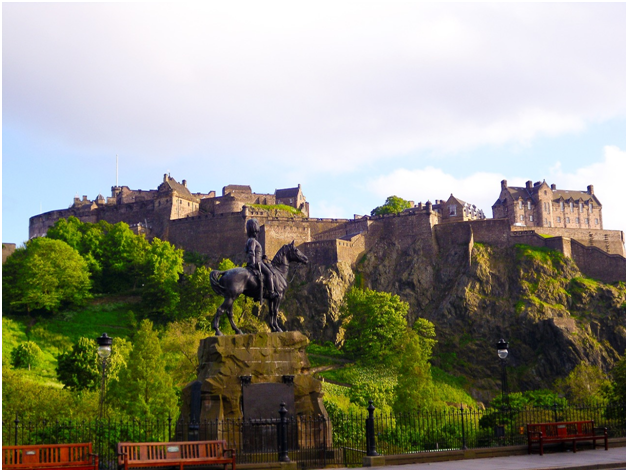 Have you heard of the time-traveling sensation, Outlander? Diana Gabaldon's popular book series became a hit Starz series in 2014, which only increased its fandom.
Outlander follows the life of Claire, who after being a nurse during World War II, reunites with her husband, but then accidentally travels back in time to Scotland in the 1700s. She learns how to adapt to her new century, and meets an interesting cast of characters along the way.
Season three most recently aired and many episodes took place in Scotland's capital—Edinburgh. Although the show didn't depict the modern-day city, you'll be glad you get to see it in the 21st Century.
Edinburgh is full of world-class restaurants, superb shopping, and historical sites, the city's castle. Get brushed up on your Scottish history and watch Outlander before enjoying this lively capital.
Jam to The Beatles before visiting their hometown of Liverpool.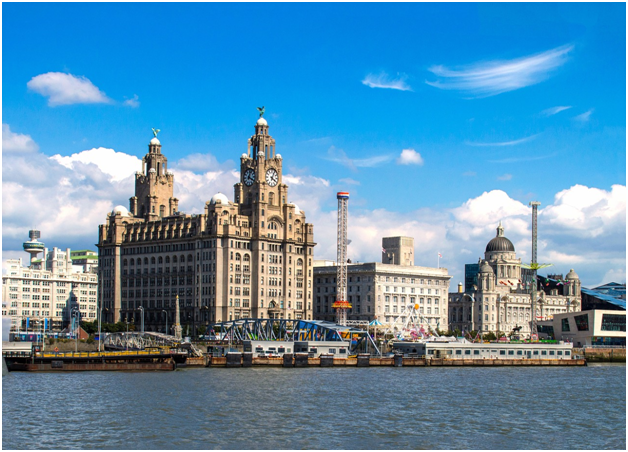 Asking "What's your favorite Beatles song?" is like asking "What's your favorite movie?" It's a tough question to answer. There are so many hits and deep cuts that you can't imagine life without.
The Beatles came together in Liverpool, a coastal town in England, known for its very distinct dialect. Enjoy exploring the town and seeing many of the sights made famous by the rock n' roll band, such as Strawberry Fields and Penny Lane.
If you're looking for a different way to appreciate the band's most popular songs, watch the rock musical movie Across the Universe. The movie tells an original story about Jude, who travels to America during a difficult decade in the country's history. Using the songs by The Beatles, the audience follows Jude through love, sadness, and many friendships.
Romance abounds in movies set in Dublin.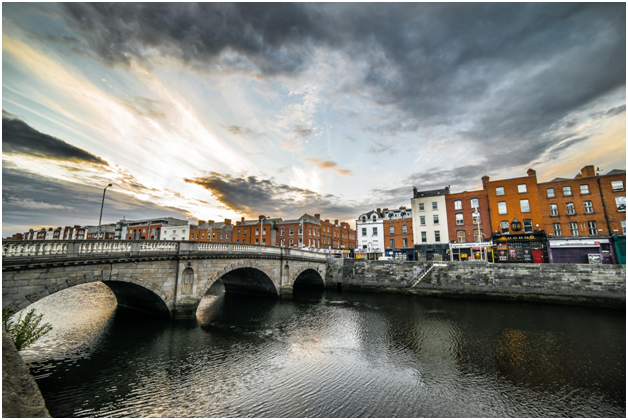 © Giuseppe Milo
You might think Paris is the most romantic city in Europe, but Dublin may just take the cake as the most romantic city in the British Isles. For instance, many romantic movies take place at or near the Irish capital.
The movie turned Broadway musical, Once, was filmed in Dublin and follows two individuals who make music and fall in love. The film's song "Falling Slowly" won Best Song at the 80th Academy Awards.
P.S. I Love You follows a young woman whose Irish husband passes but leaves behind many tasks for his wife to complete, including a trip to his homeland. While overseas, she finds romance for the first time since becoming a widow. The movie was filmed just south of Dublin and features Oscar-winner, Hilary Swank.
If movies aren't enough to prove that Dublin is a romantic city, maybe knowing St. Valentine is buried there will. Bring your Valentine with you to Ireland's capital and visit some of the one thousand pubs within the city.
Travel through space and time with The Doctor in Wales.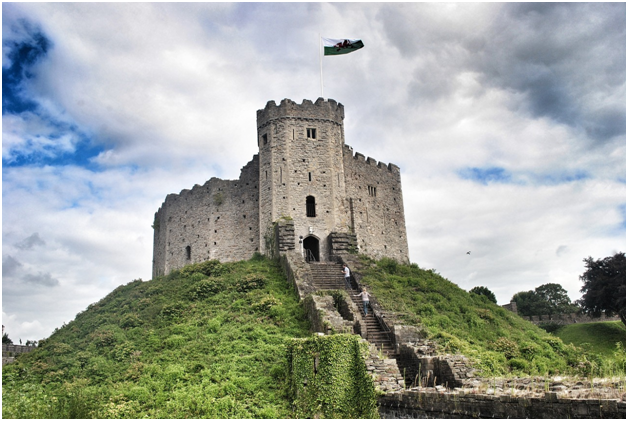 Any sci-fans looking to travel to the British Isles? Then watch the classic television show, Doctor Who, which began in the 1960s and was revamped in 2005, creating a pop culture phenomenon.
The current series of Doctor Who films in Cardiff, Wales. Cardiff is the capital city of Wales and sits on the southern coast. Take time to tour the city's castle, which was commissioned by William the Conqueror in the 11th Century. Over the many centuries, the castle managed to survive many wars and battles. In fact, bomb shelters were built into the castle's walls during World War II.
So even though you won't actually go time-traveling with The Doctor, visiting historical Cardiff might just do the trick.
Two of Jane Austen's heroine-inspired novels take place in Bath.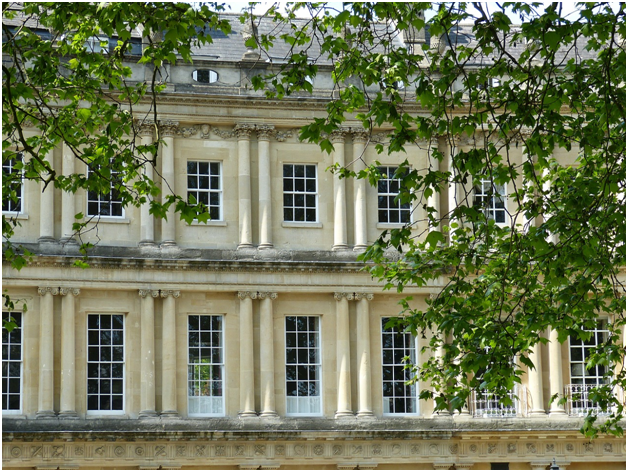 How could you visit England and not think of Jane Austen? While she only wrote six novels in full, her stories have made a lasting impression for centuries.
Two of Austen's novels, Northanger Abbey and Persuasion, take place in Bath, where Jane, herself, resided for a few years' time. During your visit, be sure to swing by the Jane Austen Centre to indulge in your favorite author's life and stories. And don't forget to read (or watch) at least one of her famous novels.
Bath also is home to hot springs, which the Romans found 2,000 years ago. Stop by the Roman Baths Museum to learn how the ancient people used the power of the springs in their advanced engineering.
Not too far away is the mysterious Stonehenge, a large group of stones strategically placed in a circle. How did they get there? Who put them there? Will we ever know for sure?
Visit the London locations featured in Netflix's award-winning show, The Crown.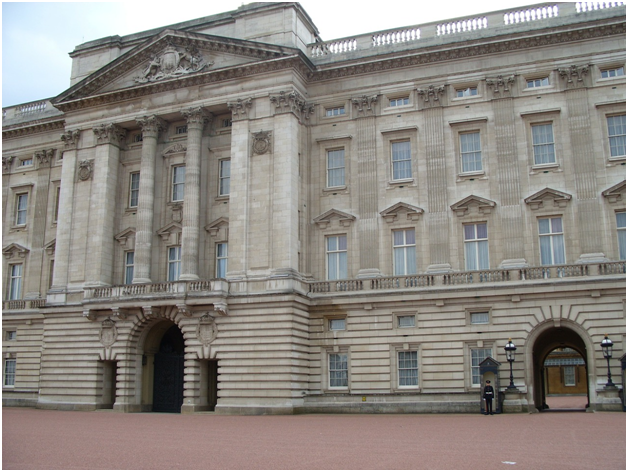 "Have you watched The Crown?" seems to be the question on everyone's lips these days. The award-winning Netflix show has stirred up a lot of popularity as it delves deep into the life of Queen Elizabeth when she first becomes queen as well as those surrounding her.
Many of London's famous sights are featured in the show, including Buckingham Palace, Westminster Abbey, and Parliament. Watch the first two seasons before your trip to get a sneak peak at all of the wondrous sights around the capital and get some insight into what it's like to be a modern monarch.
Time to get watching…
Are you ready to start watching, reading, and listening to the best pop culture the British Isles have to offer? What about seeing these amazing places in person? Click here to request our brochure and start planning your vacation to the UK and Ireland today.