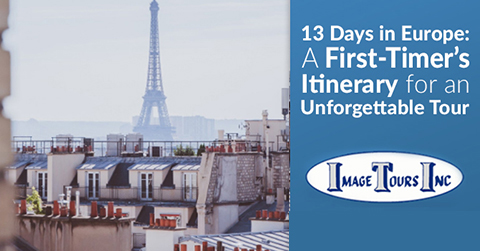 If we're being honest, does anyone really need a reason to visit Europe? Of course not! But just in case you're curious, one of the many reasons that make the Old Continent so special is how easy it is to country-hop!
Once there, you can see so many of Europe's diverse and noteworthy countries within a single trip! Truly, it's possible, and not only possible, but incredibly enjoyable.
Here's the perfect itinerary for an unforgettable tour of seven European countries in just 13 days:
Guten Morgen, Deutschland! Good Morning, Germany!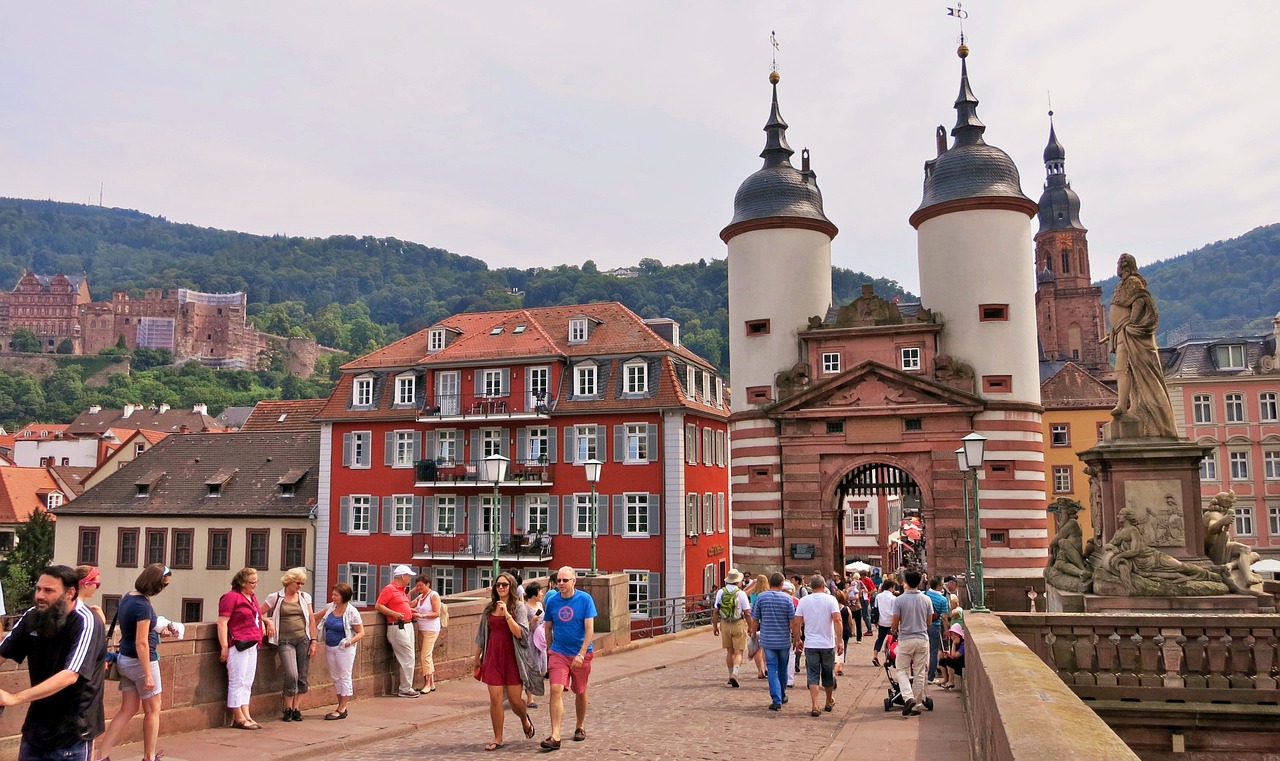 Finally, after months of waiting, planning, and anticipating, you've made it to Europe for the first time—phew! And your first country to see? Germany!
After an easy navigation through Frankfurt Rhein-Main Airport (most of the employees know English and can point you in the right direction), it's time to travel through the tranquil German countryside. Journey southwards to Schriesheim, a small town just north of Heidelberg, and where you will be staying the night.
As you settle in, you may appreciate the definition of the German "Gemuetlichkeit," which expresses the feeling of comfort, coziness, and leisure you will experience in the days ahead.
Once your things are settled, set out for an afternoon of sightseeing in nearby Heidelberg, famous for its university, castle, and Old Town.
The romantic remains of Heidelberg Castle sit atop a hill, overlooking the city below. In the last 800 years or so, the grand structure was beaten, battered, and bruised, both by man and by nature.
Although many different invaders did their part in destroying the castle, the beginning of its ruined fate began in 1537 when the top floor was struck by a lightning bolt. Just a little over two hundred years later: a lightning bolt would strike the castle again, this time sealing its fate.
Despite its unfortunate circumstances, the castle remains one of the most visited archaeological sites north of the Alps and is truly a sight to behold.
Roam the romantic streets of Rothenburg, a town straight out of a story book.
Ever wished you could travel to the past? Well, although you can't actually visit the 1500s, there's still a way to feel like you have. Medieval Rothenburg brings the past to the present with its timber-framed houses and fanciful shop fronts; the whole village feels like a fairy tale.
Take time to explore the cobblestone streets, winding your way to Town Hall. There, climb the bell tower for a bird's eye view of the quaint hamlet. Or, for a more circular view of the town, walk along its borders, atop the city walls.
While Rothenburg's architecture alone is a sight to see, it's worth mentioning a couple of sights indoors. The Medieval Criminal Museum exhibits excruciating torture instruments, such as thumb screws, dunking cages, iron maidens, and the ultimate executioner's axe.
If you're looking for a lighter point of interest, try Käthe Wohlfahrt's Weihnachtsdorf where it's Christmas all year long. Classic German Christmas ornaments, figurines, and other assorted decorations can be bought here to enjoy for holidays to come.
End your day by traveling the Romantic Road to Adelsreid and partake in a well-earned libation while listening to the whimsical accordion.
You can't leave Germany without an Oktoberfest experience!
Munich, the capital of the state of Bavaria, embodies the essence of Germany.
Meander through Munich's Marienplatz, a pedestrian-only zone, where historical and modern architecture are cleverly combined. The spectacular Rathaus, or town hall, towers over the square. The Glockenspiel clock tower enchants visitors with its 43 bells and melodious music. Shops and restaurants adorn the square for a truly leisurely time.
Before departing from Germany, lunch at the Hofbrauhaus, which boasts an Oktoberfest experience year-round. Even for those who have not acquired a taste for beer, the traditional and festive atmosphere is a treat for all!
Although your time in Germany is about to end, you'll be back for a final day before your trip is over.
Bask in the beauty of the Austrian Alps.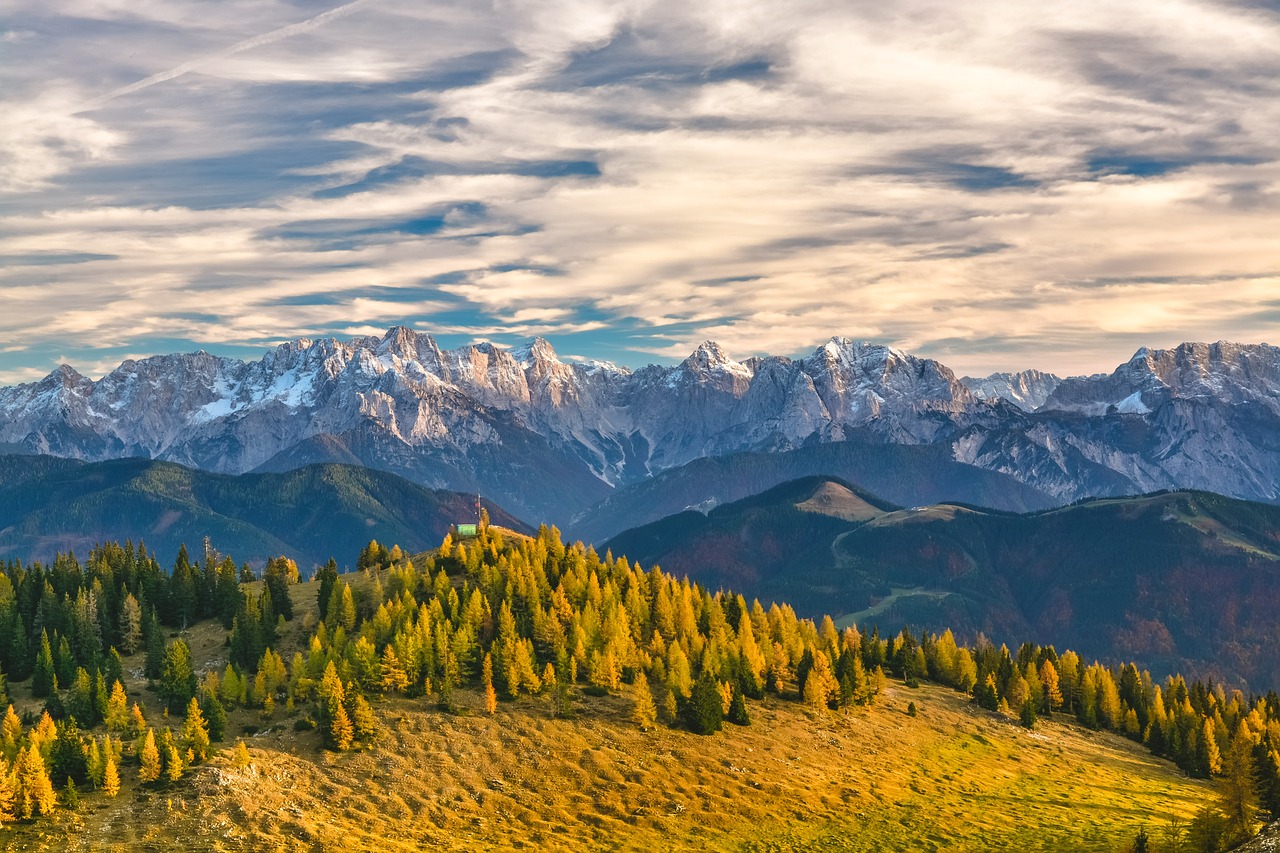 It's a new day in a new country: Austria. While you may know Austria best from a certain musical, no movie can do the beauty of this country and its breathtaking mountains justice. You must see it for yourself!
The alpine town of Innsbruck, most famous for hosting the Winter Olympics twice, provides a stunning setting for your first full day in Austria.
The capital of Tyrol, Innsbruck sits amongst the awe-inspiring alps and is bisected by the Inn River. No matter where you look, each direction has a worthwhile view.
No time in the Alps would be complete without a little yodeling. And who doesn't love a good ol' dinner and a show? Eat a quintessential Austrian meal of weiner schnitzel (pork) served with french fries and apple strudel; however, the real treat that follows your meal is the Tyrolean show. Delight in Tyrolean folk music, traditional dance, and expert yodeling to cap off your evening.
Sip Italian vino while viewing Verona.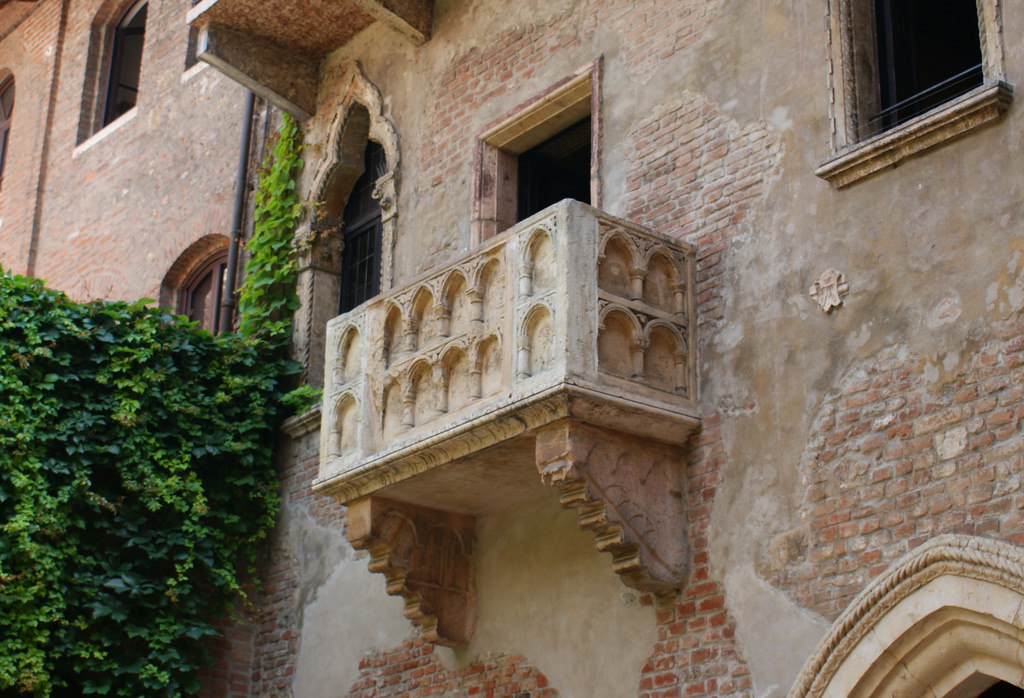 As Monty Python once famously said: "And now for something completely different." Italy begins a new chapter in your European journey.
Move away from the cool Alps to the subtropical climate of Lake Garda. Due to the unusually warm temperatures for such a high altitude, vegetation flourishes around the water, including citrus trees, olive groves, and grapevines.
Wander around the lakeside or mill through the charming local shops. If it's a particularly hot day (or even if it's not!), you might enjoy some refreshing gelato as you stroll beside the stunning lake.
Continue your Italian travels to Verona, William Shakespeare's setting for his star-crossed lovers, Romeo and Juliet. It's time to indulge in a glass of Italian wine while having your dinner al fresco (that's outdoors).
Glide through the city of Venice by gondola.
When you're this close to Venice, you have to visit!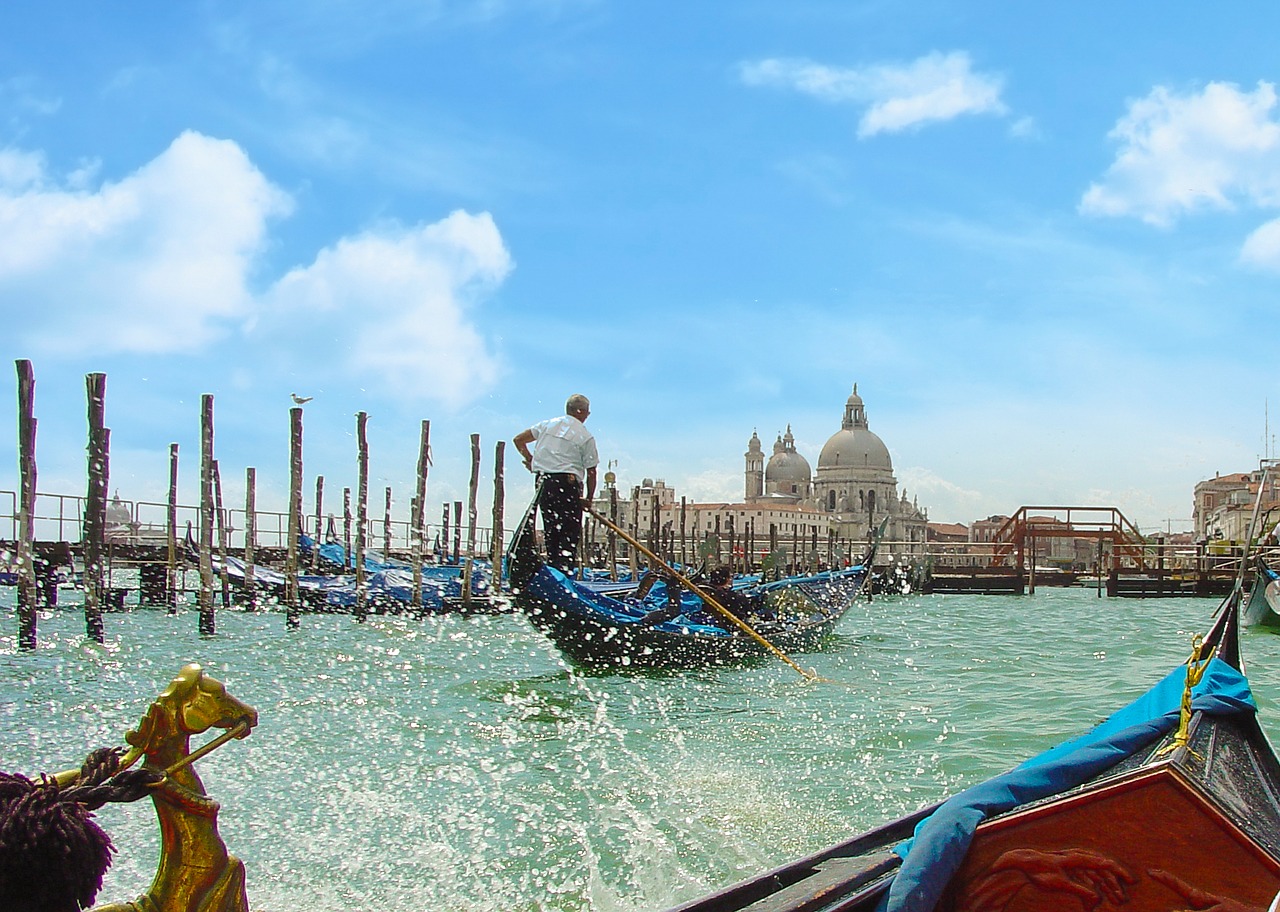 The city, completely built on waterways, is a one-of-a-kind experience. Grab a gondola and glide around the narrow water channels, under bridges, or to a coffee shop for café.
While famous for its waterways, Venice is also known for its glass and art of glassblowing. Marvel at the skill by artisans or maybe find a souvenir made of Venetian glass to remember your time visiting.
A typical Venetian dinner concludes your evening with your choice of either a crisp white or smooth red wine.
See the "Rio de Janeiro of the Old Continent" in Switzerland.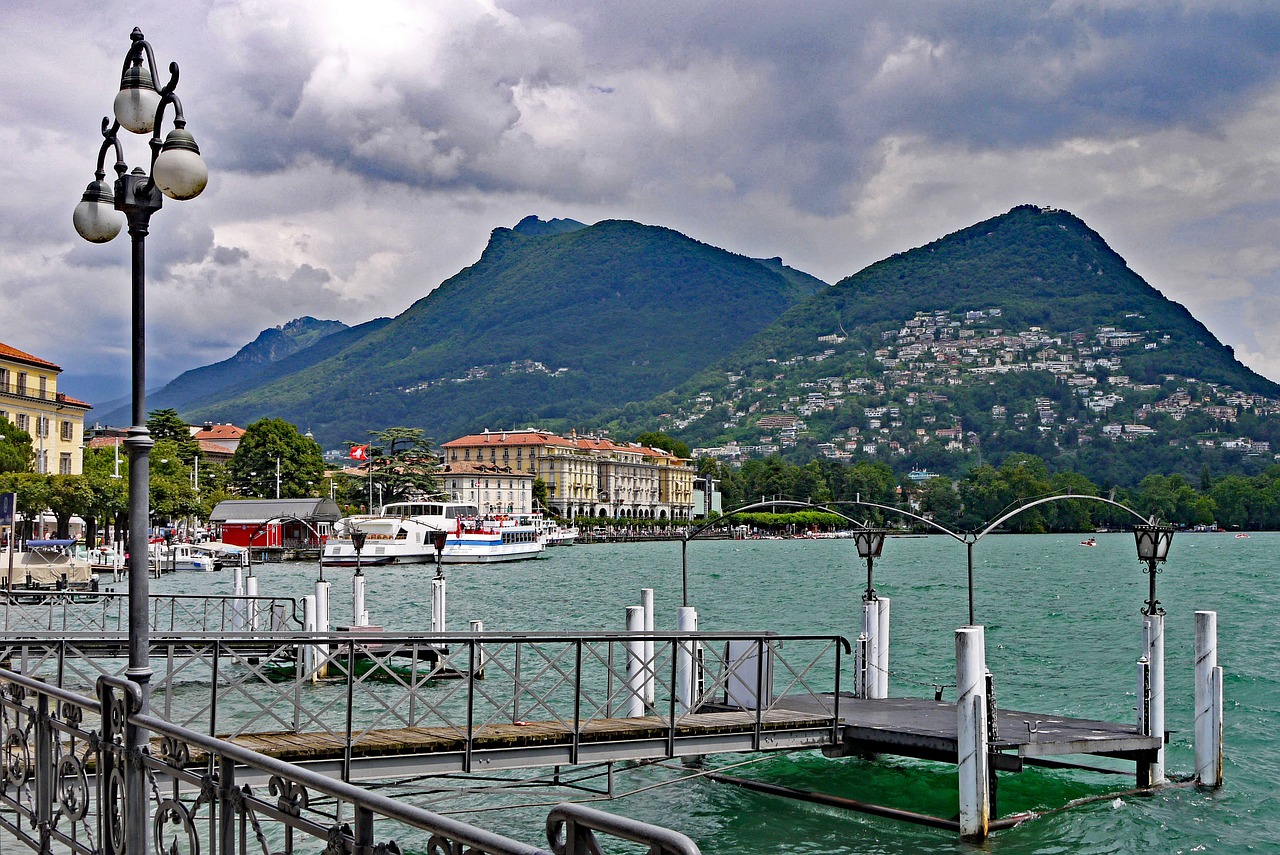 Can you imagine both snow-capped mountains and palm trees being within eyeshot? Known as the "Rio de Janeiro of the Old Continent," at Lake Lugano in Switzerland, you can actually see both. At such a scenic stop, why not have some lunch and soak it all in?
St. Gotthard Tunnel (a whopping 11 miles long!) takes you from the Italian side of Switzerland to the German side. Lake Lucerne and its surrounding towns await on the other side as well.
The monstrous tops of Rigi, Stanserhorn, and Pilatus look down from above, providing a beautiful backdrop for some pictures. Make sure to get a good night's sleep for tomorrow's tasty treats!
Sample Swiss chocolate and shop for souvenirs in Lucerne.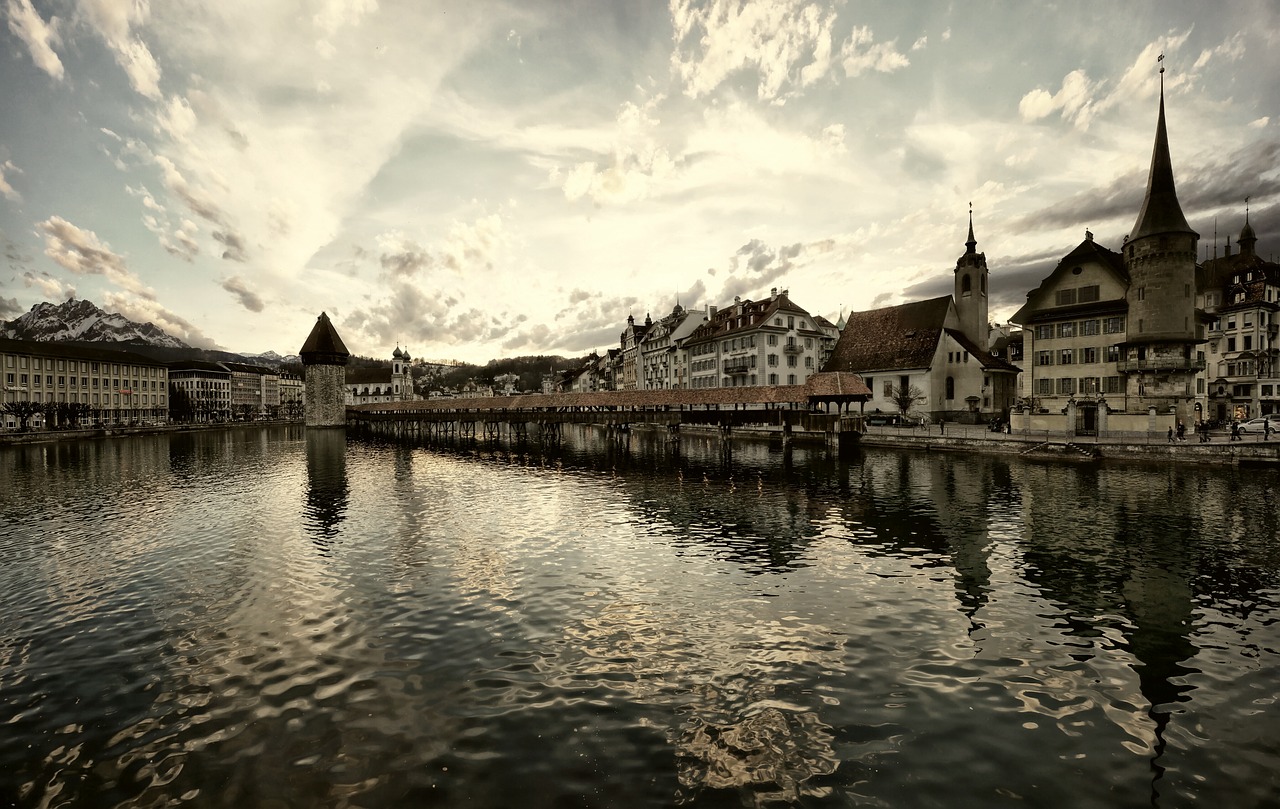 The city of Lucerne may sit at the bottom of Pilatus, but it can hold its own against the towering mountain. Impressive bridges cross over the Reuss River, the most famous of which is the Kapellbrücke (Chapel Bridge).
See the wall of Old Town where eight watchtowers still remain or visit the Lion Monument, a stone carving that commemorates Swiss soldiers, who defended Louis XVI during the French Revolution, but lost their lives.
Sightseeing isn't all there is to do in Lucerne: Shopping thrives here too! Delicate lace, luxurious watches, and wood-carved music boxes are just a few of the items that can be purchased amongst the various stores. But the real treat to buy while in Lucerne is decadent Swiss chocolate.
What's the point of a vacation if you can't indulge just a little?
Soak in stunning scenery as you travel from Switzerland into the Wine Region of France.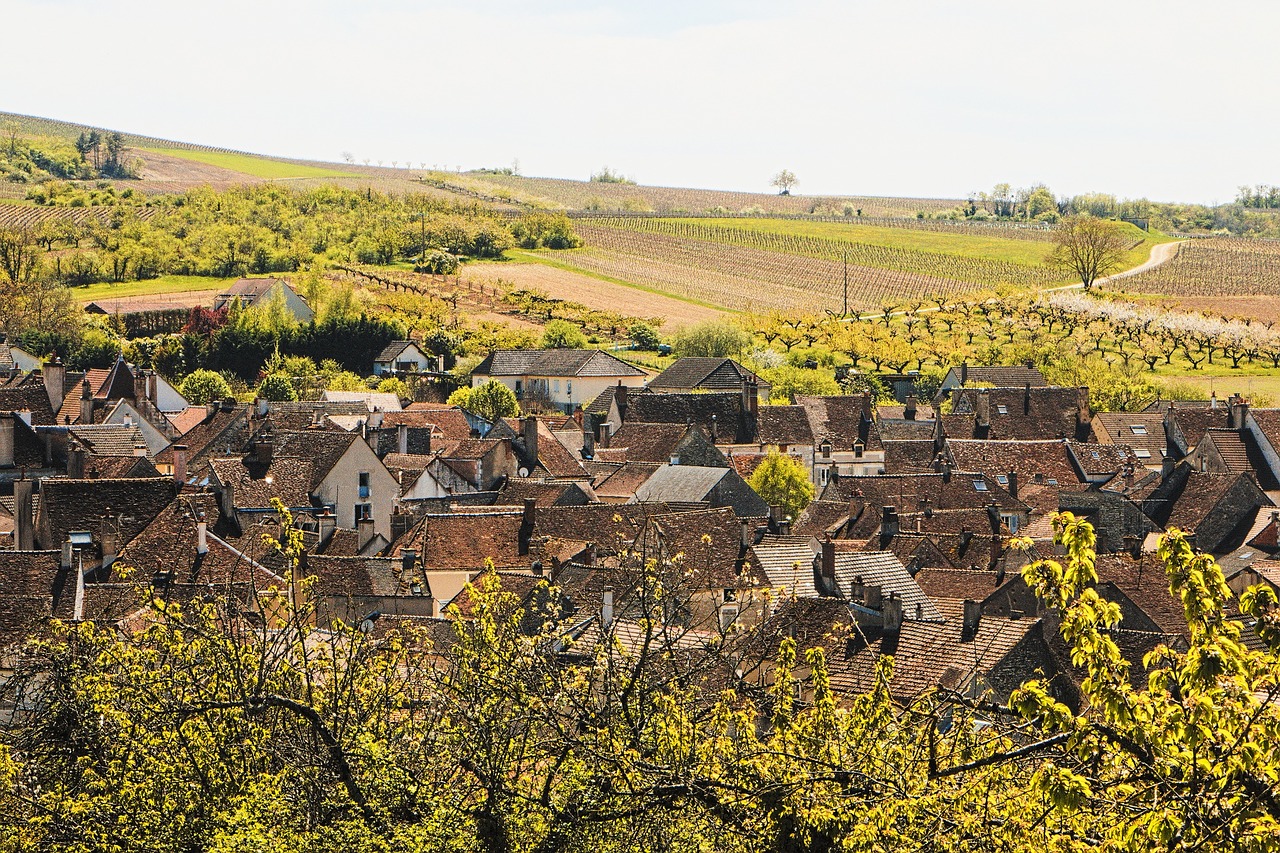 Time for the fifth country during your first European travels! Leave behind the Swiss Alps for the French countryside. Here you will travel through rolling hills, enchanting villages, and lush vineyards.
France's wine region of Burgundy overflows with dry "Pinot Noir" red and "Chardonnay" white grapes. Why not sample a glass of your choice with lunch?
Stunning views grab your attention, whisking you to another time and place where life was more simple and relaxing. Enjoy the rest of your trip to Troyes before a big day in Paris tomorrow.
From the art to the architecture to the wine—Paris will leave a lasting impression.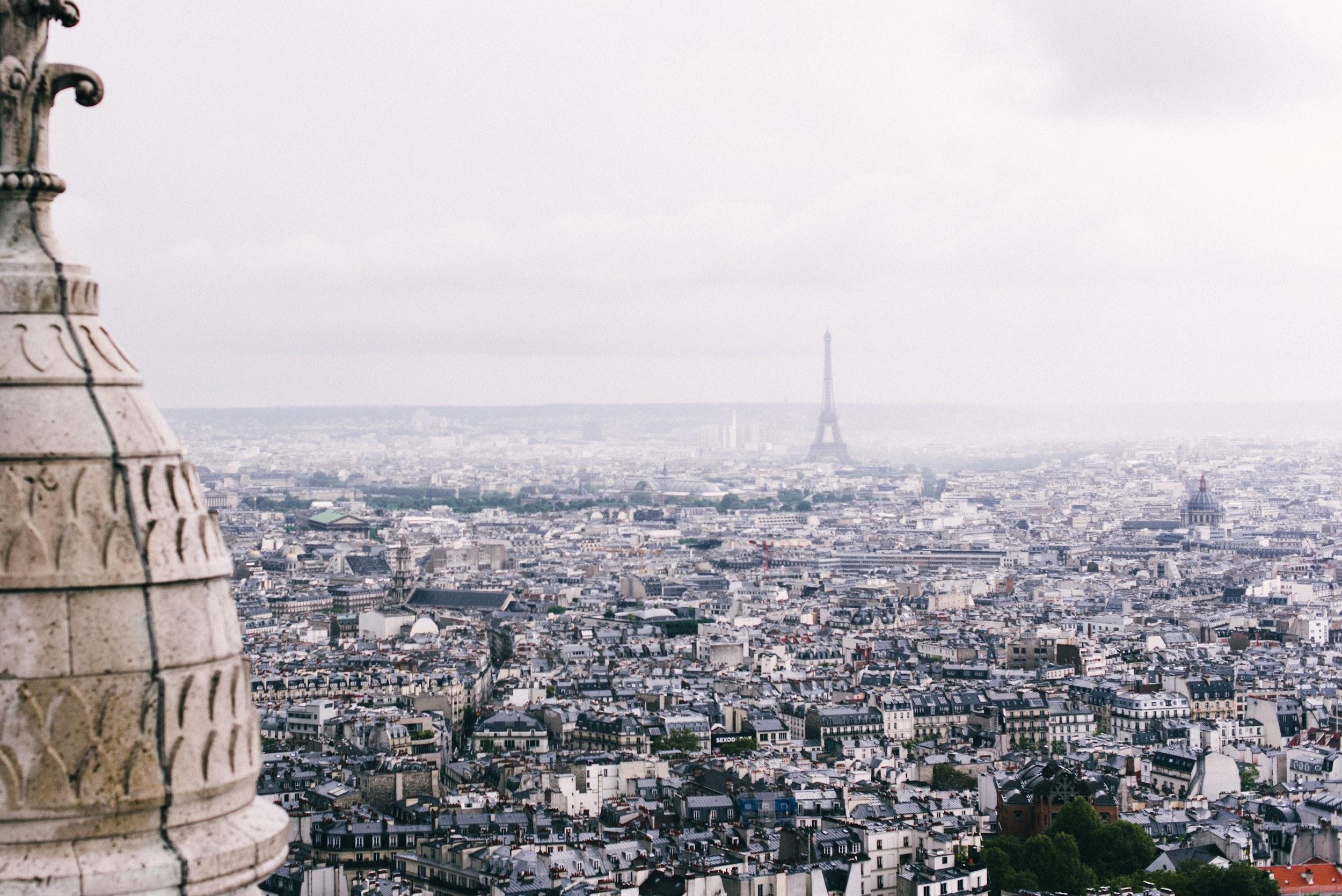 What isn't there to do and see when visiting Paris? Love art? See ancient and Renaissance works in the Louvre. Or perhaps you're more of an Impressionist fan? The Musee d'Orsay features the best of the best (Monet is a particular favorite), along with other modern works.
The city's architecture doesn't disappoint. From the Notre Dame Cathedral to the Eiffel Tower to the Arc de Triomphe, there are impressive historical structures wherever you look.
Maybe you're most excited to wine and dine in the City of Light. That's understandable. French patisseries lure you in as you walk by with their sweet aromas of decadent desserts and flaky croissants.
Don't forget to grab a glass of sparkling wine: Champagne pairs well with chocolate-anything.
Antwerp offers the best of Belgian foods and culture.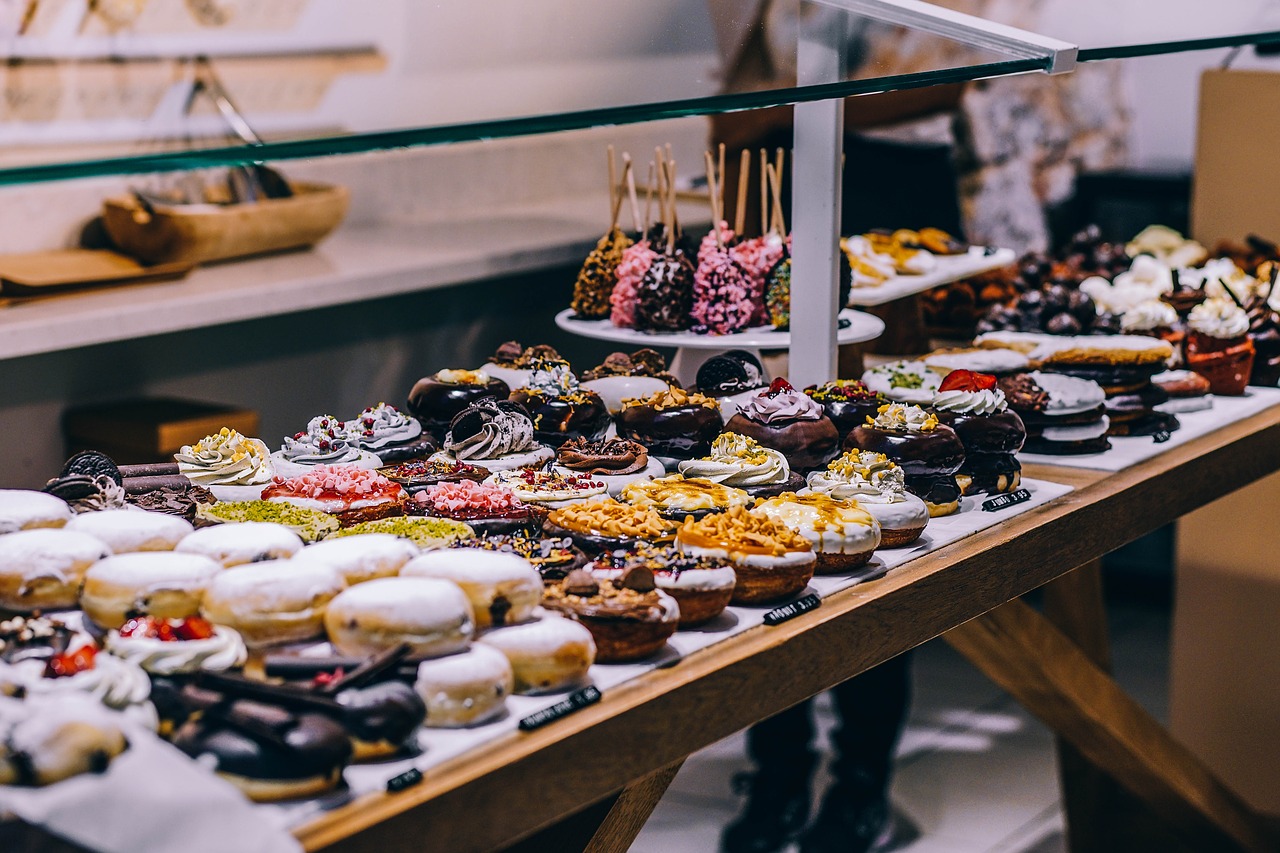 Time spent in Belgium is short and sweet—make that very sweet: Belgian waffles and chocolates await! Antwerp is the second-largest city in Belgium (behind only Brussels). Here you may hear people speaking Flemish, which is similar to Dutch.
Saunter around the Grand Square, peek in and out of shops, or simply grab a bench and take in the sights and people to fully embrace the Belgian culture. No matter how you choose to spend your time in Belgium, you will certainly appreciate it.
Traverse across the border into The Netherlands, or Holland. The entirety of the western side of Holland lies below sea level, which is why there are so many of the famous dikes, canals, and bridges.
Windmills are also frequently seen throughout the country, traditionally used to grind up tradeable goods. These days, modern windmills provide wind power for The Netherlands. Rest up for Amsterdam!
The best way to see Amsterdam is by boat!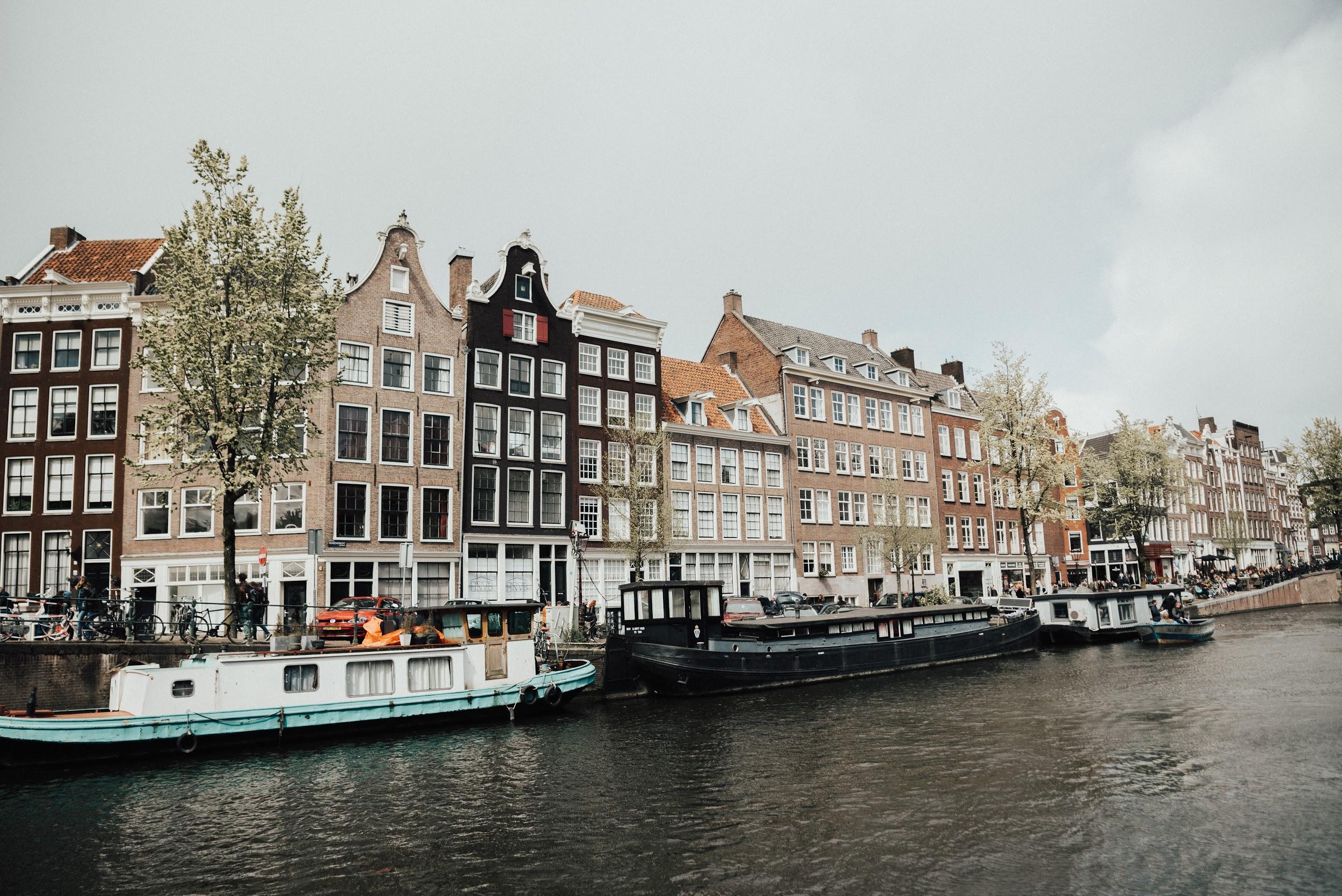 Did you know that Amsterdam has more than 60 miles of canals? That's a lot of area that can be covered by boat. What a relaxing way to see a city!
Amsterdam is built upon a dam on the river Amstel, hence its name. Although it has been around since the middle ages, Amsterdam has become a must-see travel spot in just the past couple of years. Dutch art, such as pieces by Rembrandt (the most famous of which is The Night Watch), can be found in the Rijksmuseum, which opened in the late 19th Century.
Don't miss out on the amazing shopping available in Amsterdam! Vintage and high fashion boutiques make up "The Nine Streets." Or if those really aren't your styles, perhaps you'd be more interested in the Bijenkorf department store, which is sure to have something for everyone. The Kalverstraat offers both fashion and a variety of Dutch souvenirs.
Should fashion not be your cup of tea, per se, you may enjoy the Bloemenmarkt or Floating Flower Market, the only one in the world. Holland's famous tulips will be there along with many other floral favorites.
Finish your journey along the Rhine River.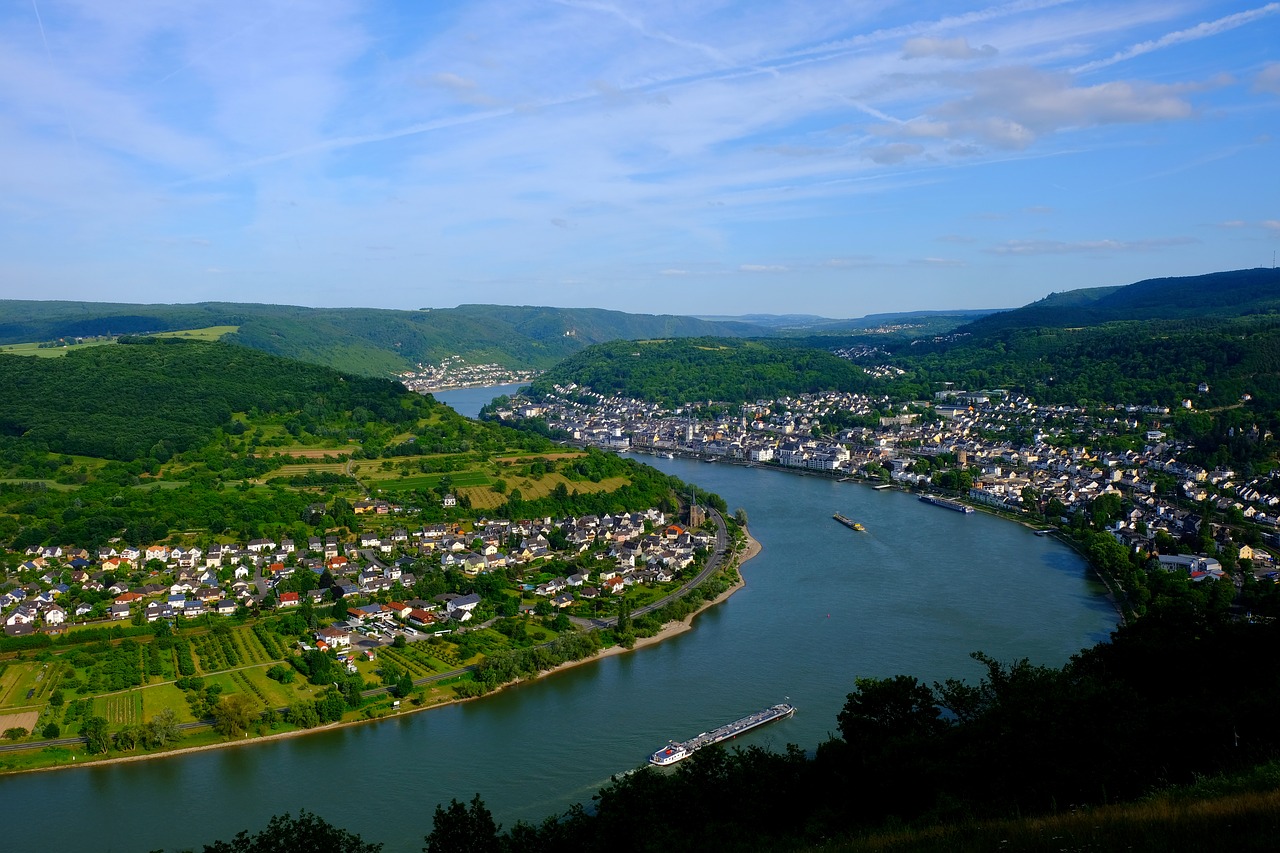 After a wondrous journey through the heart of Europe, it's time to once again visit Germany for the final day. This time, see Deutchland by boat on the Rhine River. As you look out over the water and onto land, you'll see endearing villages, medieval fortresses, and hillside vineyards as you pass by.
One of your final sights to see: Loreley Rock. Legend has it that a fair maiden's bewitching chant caused a boatmen to crash into the side of the rock. While that won't be your fate on this voyage, it's always fun to appreciate the local folklore.
Get your last glimpse of Germany in the festive wine village of Rüdesheim, your final hotel destination for this trip.
Ready to go?
Are you ready to travel through the Heart of Europe? Get in touch to start planning your first (or maybe fifth?!) European adventure.